C'est la reprise ! Voici les sorties d'albums du 26 août 2016
C'est reparti pour quatre mois de musique que l'on espère très intenses. Et ça démarre plutôt bien avec Quentin Sirjacq et Cass Mc Combs !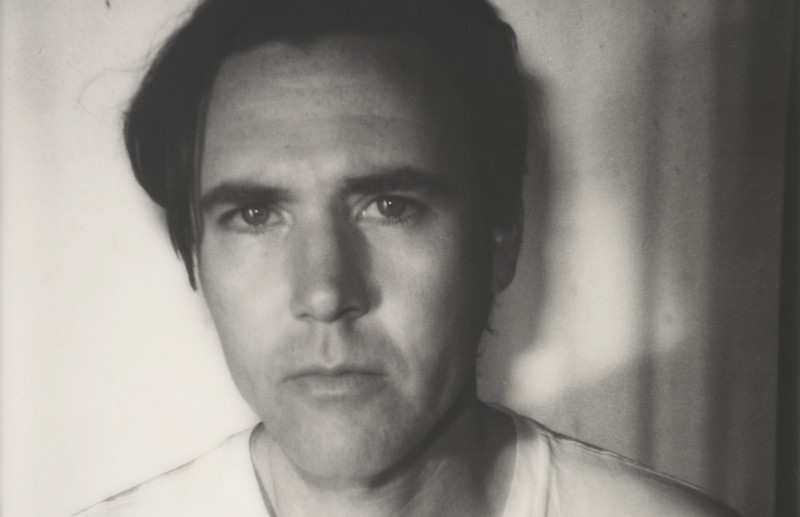 On démarre cette rentrée avec du rap à commencer par De La soul avec un nouvel album assez contrasté et qui aurait gagné a été épuré e quelques titres un peu épais. On pourra d'ailleurs faire le même reproche au Instinctive Drowning de Red Pill paru sur le label Mello Music Group mais qui s'écoute quand même avec beaucoup de plaisir. A signaler aussi l'album de Banks & Steelz qui n'est autre que le duo formé par Paul Banks (Interpol) et RZA (Wu-Tang Clan). Très mainstream et finalement assez peu intéressant.
On termine cette mini revue rap avec l'abstract hip hop classique mais très plaisant de SonoTWS sur le petit label brésilien Ukiyo Beat Tapes.
A l'affiche :
Cette semaine à déguster en manière d'indie pop, le nouveau Cass McCombs, le Glass Animal (groupe un poil surcoté selon moi), mais aussi la très belle psyché-pop mélancolique de Morgan Delt sur Phase Zero, la poptronica du vétéran The album Leaf, le rock Lo-fi de Vomitface, le rock bariolé et très contrasté des Néo-Zélandais de The Veils et encore la pop folk de River Whyless avec We All The Light.
A découvrir aussi, l'afro-folk de Me and My Friends, l'électro-pop de l'Ecossaise Law Holt sur un premier album très singulier : City.
De la new wave aussi avec Motion Graphics, du jazz qui swingue avec The Bad Plus, mais aussi de  de la soul avec Mild High Club et son Skiptracing sur Stoned Throw et enfin du son pop folk avec Feu Robertson (projet de Charlemagne Ganashine ex Rroselicoeur), qui sort son premier album sur le label Partycul System.
Pour ceux qui sont encore sous les tropiques en mode dancefloor, on pourra leur conseiller The Bells signé Kornél Kovács et peut-être celui de Cassius, Ibifiornia qui est pour moi un vraie déception, pour ne pas dire un naufrage.
Parmi les autres disques remarquables de la semaine...
On citera Motion Graphics, projet solo du New-Yorkais Joe Williams qui mélange des bouts de voix avec des musiques électroniques dans un collage en 10 titres plutôt intéressant.
Le pianiste Quentin Sirjacq est de retour avec album lumineux et baigné de sonorités électroniques. Très chouette ! (Coup de coeur de la semaine).
Vinyl Williams est aussi de retour avec un troisième album dans un style chillwave bien cool.
La sélection de la semaine :
Indie, Pop, Electro-pop, folk...
Glass Animals - How to Be a Human Being


The Veils - Total Depravity
Morgan Delt - Phase Zero
Tuns - Tuns
Twist - Spectral
Law Holt - City
Motion Graphics - Motion Graphics
River Whyless - We All The Light


Vinyl Williams - Brunei


Cassius - Ibifornia
Feu Robertson – Sticky Situations with Troubles


Mild High Club - Skiptracing
Porches - Water


Midnight Faces - Heavenly Bodies


Cass McCombs - Mangy Love

Rock, Punk, Garage, Noise, Post-rock, Stoner...
Vomitface - Hooray for Me

Expé, Ambient, krautrock...
The Album Leaf - Between Waves

Electro, techno...
Kornél Kovács - The Bells
Rap, Hip hop, Abstract, R'n'b...
De La Soul - and the Anonymous Nobody...
Red Pill - Instinctive Drowning


SonoTWS - Flores


Banks & Steelz – Anything But Words

Jazz, world, funk, soul...
The Bad Plus - It's Hard
Charlotte Day Wilson - CDW
Me and My Friends – Hide Your Way

Contemporain, néo-classique...
Quentin Sirjacq - Far Islands And Near Places

Please follow and like us: