Brisa Roché & Frédéric Fortuny – Freeze Where U R
Après une rencontre il y a 15 ans, Brisa Roché et Fred Fortuny décident enfin de sortir un album ensemble avec le très attachant Freeze Where U R avec ses tonalités diverses.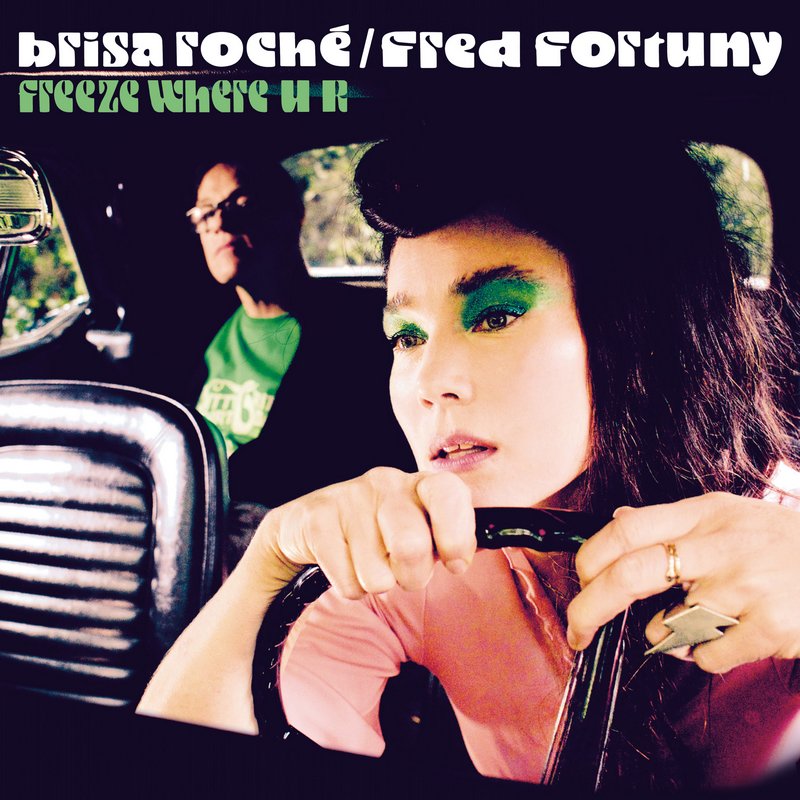 Liberté, excentricité, poésie, sont des mots qui reviennent souvent lorsque l'on évoque les albums de Brisa Roché.
L'artiste californienne installée en France depuis de longues années nous avait offert en 2019 Low Fidelity, un album dépouillé comme jamais. Un disque à l'os mais produit par John Parish duquel ressortaient des mélodies superbes. On la retrouve cette fois en compagnie du musicien et producteur parisien Frédéric Fortuny pour une nouvelle collaboration encore une fois très intéressante.
Sur ce court mais très beau Freeze Where U R, on trouvera des chansons pour la plupart d'influence Pop californienne  70's (Last Song, Don't Want A Man Woman With A Star, You Were Mine...), mais aussi d'autres dans un style jazz rétro (Tempted Tune, Bliue Light) et d'autres encore plus atmosphériques, avec sonorités électroniques assez marquées (Freeze Where U R., I Love Lou, The Pattern)
Trois styles, trois ambiances dans un disque aussi doux que réussi.


Brisa Roché & Frédéric Fortuny – Freeze Where U R
Black Ash / December Square - 5 février 2021
Please follow and like us: