Les sorties d'albums pop rock de la semaine du 11 mai 2015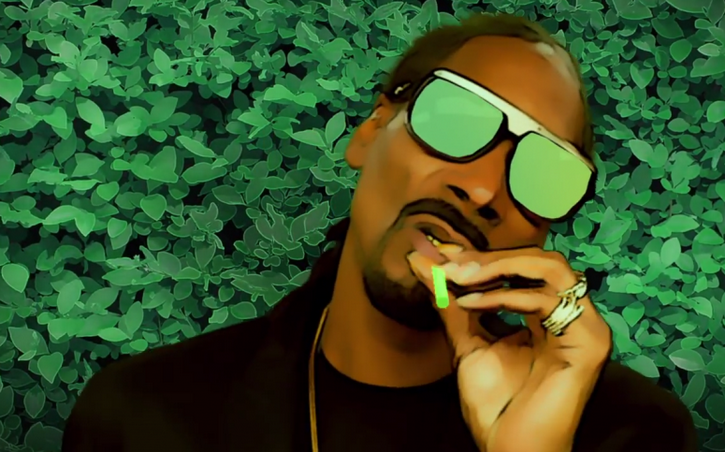 Le carton annoncé de Snoop Dog, le fameux son psyché de King Gizzard & The Lizard Wizard, le jazz de Kamasi Washington, le rock sans culotte de Guillaume Marietta, la découverte Elvis Depressedly, tout ça c'est dans la revue de la semaine.
Cette semaine, j'ai mis dans ma valise le nouvel album du délicat Patrick Watson, la pop nordique de Soley (morr music), l'electro-pop froide de Barbarossa, la pop psychédélique lo-fi et généreuse de King Gizzard & The Lizard Wizard, le garage rock des Crocodiles, le rock DIY bariolé du français Guillaume Marietta (Born Bad Records), la pop chamarrée qui évoque celle Kate Bush signée Bernard + Edith (Bella Union)… un nom qui évoque plus un couple de campeurs retraités en caravane
Entre la crème solaire et les t-shits, j'ai glissé, le nouveau Bajram Bili avec son krautrock électronique sur Another Records, mais également la pop folk délicate de Josef (Microcultures), les chansons hispanisantes irrésistibles de Juan Wauters (Captured Tracks), et enfin le jazz qui swingue de Kamasi Washington sur Brainfeeder !
Ma curiosité de la semaient ira aux américains de Elvis Depressedly pour leur album New Alhambra. Aussi original que passionnant. Une vraie découverte !
Signalons aussi la réédition par Gonzaï Records de l'excellent Dondolisme de Dondolo… qui n'est autre que le précédent nom de Romain Guerret, chanteur d'Aline.
Et on termine cette revue de la semaine avec le nouveau Snoop Dogg (Bush) qui annonce clairement l'été avec une production gorgée de soleil signée Pharell Williams et une poignée de tubes en puissance dont le titre d'ouverture, le très années 80 California Roll, chanté en duo avec Stevie Wonder.
Leonard Cohen - Can't Forget a Souvenir of the Grand Tour
Patrick Watson - Love Songs for Robots
The Tallest Man on Earth - Dark Bird Is Home
Sóley - Ask the Deep [7.0]
Fool's Gold - Flying Lessons
King Gizzard and The Lizard Wizard - Quarters

[8.0]
Barbarossa - Imager
The Holydrug Couple - Moonlust
Crocodiles - Boys
Rose Windows - Rose Windows
Paul Weller - Saturns Pattern
Surfer Blood - 1000 Palms
The Lazys - The Lazys
Dondolo - Dondolisme

[8.0]
Jenny Lysander - Northern Folk
Marietta - Basement Dreams Are the Bedroom Cream [6.0]
Niton - Tiresias
Josef - Dry River
Bajram Bili – Saturdays with No Memory [7.0]
Joanna Gruesome - Peanut Butter
Prefuse 73 - Rivington Não Rio


Blanck Mass - Dumb Flesh
Róisín Murphy - Hairless Toys
Bernard & Edith - Jem [6.0]
Novella - Land
Juan Wauters - Who Me? [7.9]
Snoop Dogg - Bush [7.0]
Elvis Depressedly - New Alhambra [7.8]
Icky Blossoms - Mask
Nicolas Jaar – Nymphs II
Ozric Tentacles – Technicians of the Sacred
Kamasi Washington - The Epic
Flyying Colours - ROYGBIV
Toutes les nouveautés ci-dessus sont à découvrir dans la playlist Spotify mise à jour chaque semaine.
Please follow and like us: