Penguin Cafe – A Matter of Life​.​.​. 2021
Printanier en diable, A Matter of Life​.​.​. le premier album du Penguin Cafe se voit réédité 10 ans après sa sortie, l'occasion de redécouvrir ce petit bijou de musique instrumentale. Evasion garantie !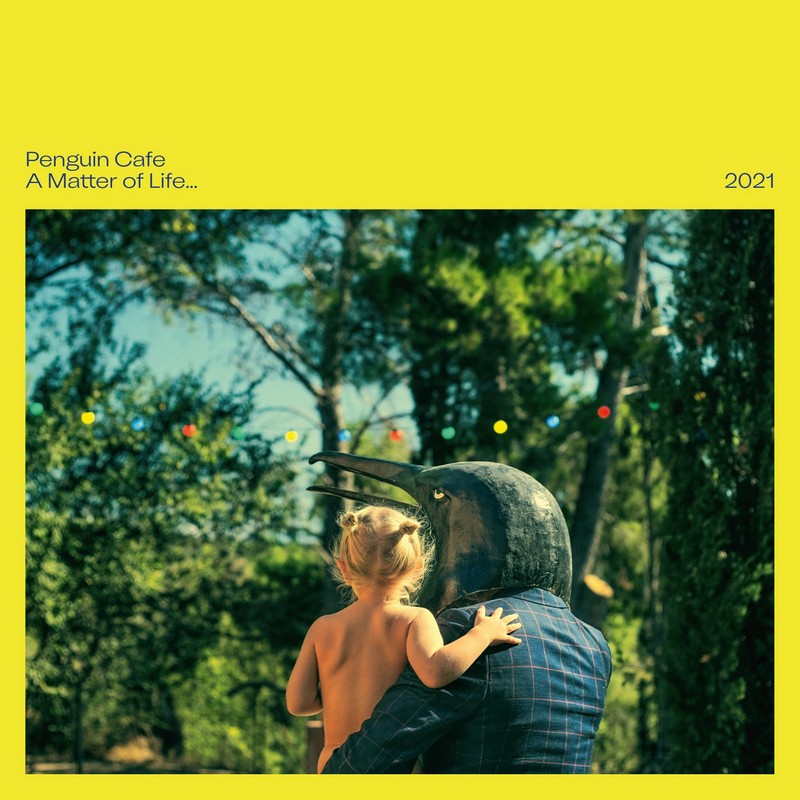 Rappelons que le Penguin Café est né sur les cendres du Penguin Cafe Orchestra, un groupe inclassable et avant-gardiste dans les années 70 qui s'était arrêté suite au décès d'un de ses membres fondateurs Simon Jeffes.
Sous l'impulsion de son fils, Arthur, le groupe est reparti en 2011 avec un premier disque sous le nom du Penguin Café.
Pour les 10 ans de cette sortie, Arthur Jeffes a remasterisé l'album et a réenregistré le titre Harry Pierce, un morceau qu'il avait écrit à 24 ans pour le service funéraire de son père.
L'occasion de redécouvrir toute la richesse cet album toujours aussi actuel, avec tous ces instruments au service d'une musique faussement savante,  plein de rythme et d'allant, aux mélodies chatoyantes avec ces motifs de cordes de pianos qui s'entremêlent avec bonheur.
Un album sans doute quelque peu passé inaperçu au moment de sa sortie il y a 10 ans et qui méritait bien une réédition en vinyle pour apprécier tout le talent d'un musicien, digne successeur de son père.
❤❤❤❤
Erased tapes Records - 29 avril 2022
Please follow and like us: