Les sorties d'albums pop, rock, electro, rap, jazz du 27 octobre 2017
Des retours (John Maus, Fever Ray, Abstrackt Keal Agram...) et même quelques découvertes cette semaine dans les sorties !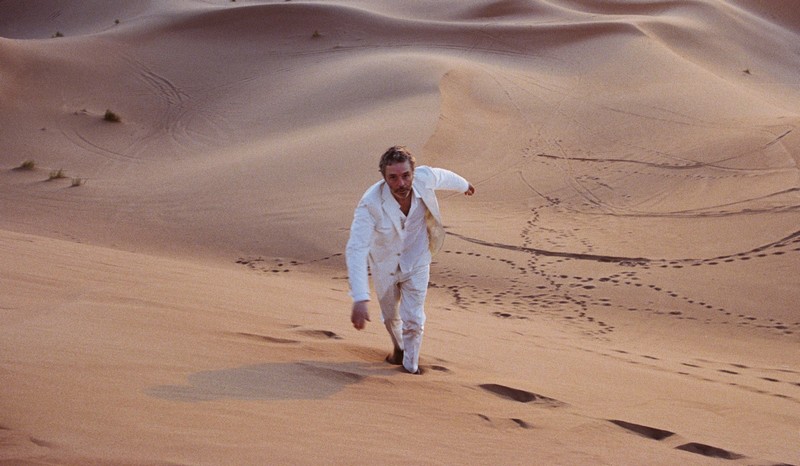 A l'affiche, cette semaine, il sera d'abord question de retour...
D'abord, celui du corbeau américain John Maus que l'on retrouve avec sa voix grave et ses sonorités synthétiques coldwave, 6 ans après son précédent album. Retour encore avec le groupe Fever Ray qui aura mis 8 ans avant de donner une suite à un très beau premier album paru en 2009. Retour toujours avec le bordelais Julien Pras qui revient à la pop et en solo après l'énorme du succès du dernier album de son groupe stoner Mars Red Sky, et juste après la sortie d'une compilation de son ancien groupe Calc. C'est dans la lignée d'Elliot Smith et c'est superbe. Retour enfin avec Abstrackt Keal Agram. Le duo Tanguy Destable / Lionel Pierres, découvert sur le mythique label parisien Gooom à l'aube des années 2000,  de nouveau réuni pour un album d'électro hip-hop. Écouté et approuvé !
Lui aura mis moins de temps à revenir c'est Baxter Dury qui sort un 5e album, dans son style toujours si particulier. Moins emballé par le précédent que par Happy Soup, ce dernier me laisse une impression mitigée. A confirmer ou pas.
On avait découvert Manolo Redondo en 2015 avec le très chouette A Drop About To Drown, on le retrouve avec un nouvel album aux tonalités folk délicates très chaleureuses.
A retenir aussi parmi les sorties :
Les reprises de Nat "King" Cole par Gregory Porter, le son garage rock des chiliens de Vuelveteloca, la pop très soignée des anglais de Wooden Arms, le blues-folk de Lord Youth, le rock souterrain et sinueux de Trupa Trupa, la nouvelle BO de Florent Marchet, la ressortie du premier album du producteur électro letherette, le son psyché pop étonnant du projet Sequoyah Tiger (sur Morr Music), un peu dans la lignée de Panda Bear, la pop de Martin Carr (ex-Boo Radleys), la jeune Julien Baker, toujours à fleur de peau, l'indie pop super cool de Slaughter Beach, Dog, la soul parfaite de Curtis Harding, la techno lente et très belle de la française Chloé, le rap soul de L'Orange sur Mello Music Goup, l'electro dark et minimaliste du grec de Dataman, le hip hop bariolé et décalé de Werewolf Diskdrive, et pour finir le jazz impeccable de l'anglais Courtney Pine.
La sélection de la semaine  en détail :
Indie-Pop, Dream pop, Shoegaze, Electro-pop, French Pop, folk...
Julien Baker - Turn Out the Lights
John Maus - Screen Memories
Fever Ray - Plunge
Slaughter Beach, Dog - Birdie
Trupa Trupa - Jolly New Songs 


Out Lines - Conflats
Martin Carr - New Shapes of Life
Wooden Arms - Trick of the Light 


Julien Pras - Wintershed
Baxter Dury - Prince of Tears
Lord Youth - Gray Gardens  


Florent Marchet – Carré 35 (Bande originale du film)
Manolo Redondo - Helmet On


Sequoyah Tiger - Parabolabandit

Rock, Punk, Garage, Noise, krautrock, Post-rock, Stoner...
Vuelveteloca – Sonora  

Electro, house, electronica, techno...
Dave Clarke - The Desecration Of Desire
Chloé - Endless Revisions
Abstrackt Keal Agram - Screen Blood
letherette - Brown Lounge, Vol. 1


Dataman - Exopolitics

Rap, Hip hop, Beats, chillhop, Abstract, R'n'b...
Werewolf Diskdrive - Werewolf Diskdrive  

 
L'orange - The Ordinary Man 

Jazz, world, funk, groove, soul...
Curtis Harding - Face Your Fear


Courtney Pine - Black Notes from the Deep 


Gregory Porter – Nat "King" Cole & Me
Please follow and like us: