Les sorties d'albums pop, rock, electro, rap, du 6 octobre 2017
Pas de grosse tête d'affiche cette semaine, juste une vingtaine d'albums remarquables. C'est la revue du vendredi !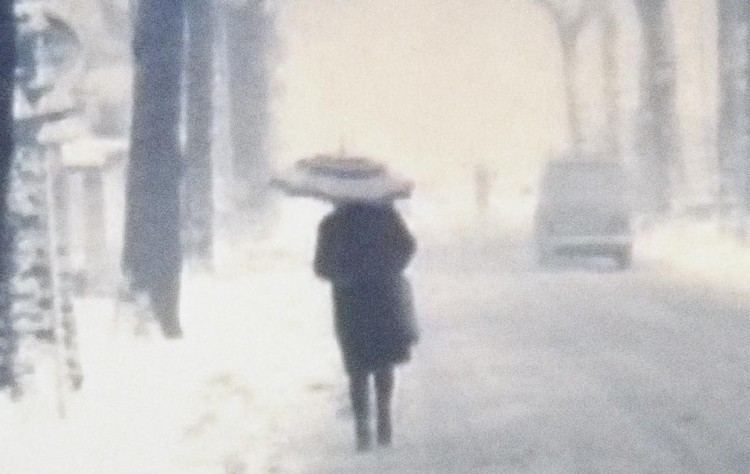 On a retenu évidemment le nouveau Melanie De Biasio, dans son style toujours aussi beau et subtil, Jersey Devil de Ducktails dans un genre indie pop atmosphérique très sympa, Petit Fantôme et sa french pop légère et énergique, Submerse et son groove moelleux imparable, Alessandro Cortini, dans un style dark ambient très intense, Necro Deathmort (j'adore ce nom !) dans un registre tout aussi inclassable mais très différent, par exemple, de celui d'une Kaitlyn Aurelia Smith qui, elle, fait évoluer son style toujours aussi singulier.
A retenir encore..
Les superbe reprises de Ane Brun, la collaboration entre Mark Kozelek, With Ben Boye et Jim White, le nouvel album délicat aux notes Soul de Kele Okereke, le heavy metal vintage de The Darkness, l'indie pop rock de BRNS, le son psyché rock de ORB, les sonorités planantes de Carbon Based Lifeforms, l'étonnant LP de Andrew Bird, presque expérimental mais en tout cas très séduisant, la pop juvénile de Yumi Zouma, les notes de piano tristes de Jason Van Wyk, le hip hop old school des CunninLynguists, le beat pépère et chaleureux de Didaflo, le jazz groove de The James L'Estraunge Orchestra, et celui plus traditionnel mais tout aussi bon Holophonor.
Enfin, pour danser, on pourra compter sur Kiasmos, Daphni (pseudo de Caribou), Shigeto qui met du jazz et de l'acid dans son electro, et sur l'excellent Raz Ohara avec son electro complexe mais jamais chiante.
La sélection de la semaine  en détail :
Indie-Pop, Dream pop, Shoegaze, Electro-pop, French Pop, folk...
Reptaliens – FM​-​2030


Weaves – Wide Open
Pale Seas – Stargazing for Beginners
Petit Fantôme – Un mouvement pour le vent
My Sad Captains - Sun Bridge


Yumi Zouma - Willowbank


Ducktails - Jersey Devil
Kaitlyn Aurelia Smith - The Kid


Kele Okereke - Fatherland
The Weather Station - The Weather Station


Mister Heavenly - Boxing the Moonlight
Mark Kozelek With Ben Boye And Jim White - s/t
Ane Brun - Leave Me Breathless
Rock, Punk, Garage, Noise, krautrock, Post-rock, Stoner...
BRNS – Sugar High
Liam Gallagher - As You Were
ORB - Naturality


Necro Deathmort - Overland


The Darkness – Pinewood Smile
Electro, house, electronica, techno...
Shigeto – The New Monday


Daphni - Joli Mai


Kiasmos - Blurred


Raz Ohara - Like A Jungle Sometimes

Ambient, expérimental, modern classical...
Alessandro Cortini – AVANTI
Carbon Based Lifeforms - Derelicts


Andrew Bird - Echolocations: River
Jason Van Wyk - Opacity

Rap, Hip hop, Beats, chillhop, Abstract, R'n'b...
Didaflo - Rachel's Suffering At The Hands of The Sentinels  


Samiyam – Pizza Party


CunninLynguists - Rose Azura Njanoa


Belly - Mumble Rap
Submerse – Are You Anywhere

Jazz, world, funk, groove, nu soul...
The James L'Estraunge Orchestra – Eventual Reality 


Holophonor – Light Magnet 


Son Little – New Magic 


Melanie De Biasio – Lilies


Various Artists - Kev Beadle presents Private Collection Vol. 3 


Goran Bregovic - Three Letters from Sarajevo
Please follow and like us: