The War On Drugs - Lost In The Dream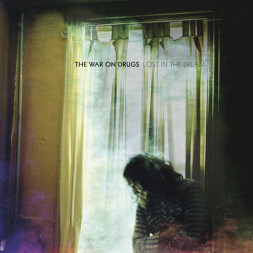 Il sera encore question de voyages en cinémascope et de grands espaces américains avec "Lost In The Dream". Le voyage en question, on le fera en compagnie d'Adam Granduciel, l'homme à la tête du projet The War On Drugs qui, pour ce nouvel album, a une fois de plus mis en avant tout son talent de compositeur, d'arrangeur et de producteur. Et on l'en remercie car ce "Lost In The Dream" est un vrai régal pour l'esprit et pour les oreilles, une œuvre pop rock dense et ambitieuse à l'image par exemple du titre d'ouverture "Under The Pressure", véritable morceau de bravoure de 9 minutes d'émotion pure et  de beauté sidérante qui force le respect.
Comme un mariage forcé mais impossible entre les musiques country-rock de Bruce Springsteen, l'americana et le rock qui fait taper du pied de Dire Straits, la musique de The War On Drugs n'a pourtant rien à envier à ces deux monstres de culture rock des années 80. Plus modeste mais tout aussi respectable et mélodieuses, elle irradie son spleen et sa force tranquille dans une dizaine de morceaux, tous plus majestueux les uns que les autres, avec ces chevauchées de guitares effrénées autour desquelles viennent se poser des arrangements  remarquables de précision et de maitrise, montrant une fois encore la méticulosité et l'inspiration d'un Adam Granduciel ici véritablement au somment de son art.
 [8.5/10]
The War On Drugs : Lost In The Dream
Secretly Canadian
Sortie : 10 mars 2014
à écouter sur deezer er spotify
Please follow and like us: