The K. – Amputate Corporate Art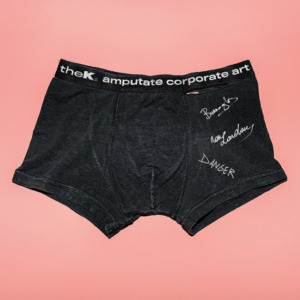 Toujours dans cette vague néo-grunge qui sévit depuis quelques temps et dont on n'a pas fini de découvrir de nouveaux rejetons, les belges de The K. ne sont pas les derniers pour faire la révérence devant leurs glorieux aînés que sont notamment Nirvana. Le groupe faisant même souffler un petit vent Metal Hardcore par moment, donnant à certains titres une pèche démente et un côté rageux bien senti.
L'ensemble s'écoute gentiment, avec un ou deux titres calmes pour respirer un peu, mais on finit quand même sur les rotules.
☆☆☆☆
The K. / JauneOrange - 3 avril 2020