The Notwist - Close To The Glass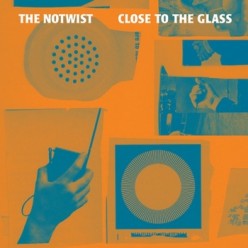 Une chose que l'on ne pourra pas reprocher aux membres de The Notwist c'est de faire du surplace. Car si leur dernier album date déjà de 2008, Martin Gretschmann et les frères Acher sont toujours restés Impliqués dans de nombreux projets parallèles liés à la musique à la ou à la vidéo… (il faut revoir le clip du titre "Acid Pauli"). On citera par exemple les projets 13&God,  Lali Puna, Console, Ms. John Soda., Tied & Tickled Trio  ou encore Zucchini Drive. C'est sans doute cette activité constante qui fait que The Notwist reste en 2014 encore un groupe passionnant, capable de nous surprendre, de nous émoustiller en renouvelant sensiblement sa  musique comme c'est le cas sur ce concluant  "Close To The Glass".
Avec un savant dosage de sonorités électroniques vintage et de guitares plus ou moins électriques, le groupe a trouvé le parfait équilibre pour redonner vie cette musique si particulière découverte en 2002 avec "Neon Golden" et qui reste toujours  passionnante. Sur une base pop rock, The Notwist construit des morceaux aux contours par moment expérimentaux, avec des arrangements audacieux, avec toujours en fond cette mélancolie électronique, si belle si touchante.
Sans rien bousculer, mais avec juste ce qu'il faut de nouveauté pour donner encore de l'attrait à leur musique, les allemands signent là un album extrêmement contrasté, dans lequel on ne s'ennuie jamais, alternant titres construits autour des machines (les plus concluants !) dont certains semblent tout droit sortis du cerveau de Thom Yorke ("Close To The glass", "Run Run Run"), et d'autres, plus classiques, mettant plus les guitares en avant.
Mais au final c'est un vrai bonheur de retrouver ces Droopy allemands et de constater que leur inspiration n'est toujours pas tarie. Mieux encore, ils prouvent que leur musique s'inscrit encore parfaitement dans l'époque et que du haut de leur quarantaine bien tassée, ils n'ont absolument rien à envier aux jeunes producteurs avant-gardiste du moment.
[8/10]
City Slang / PIAS
Sortie : 25 février 2014
à écouter sur deezer et spotify
Please follow and like us: