Les sorties d'albums pop, rock, electro, rap, jazz du 22 juin 2018
A l'affiche de la semaine : Kamasi Washington, Hamish Kilgour, Soulwax, Nicolas Godin, La fraîcheur, Frank Feutré, Project Pablo, The Orb...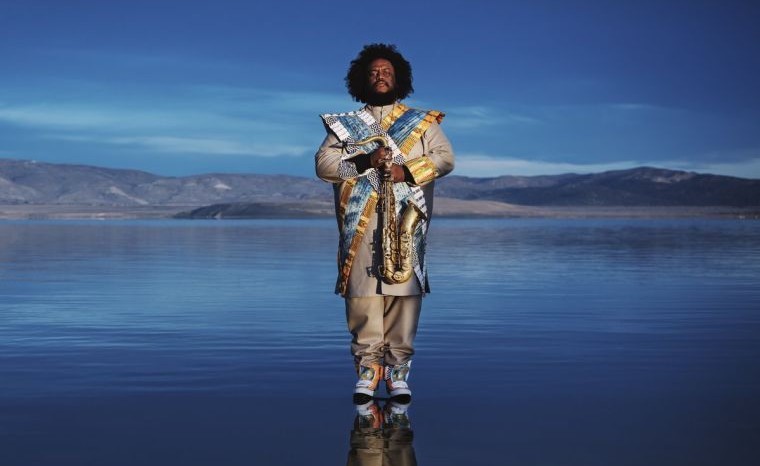 Ca sent la fin d'année scolaire, les bancs clairsemés et les récrés à rallonge ! Comme les lycéens et les étudiants, les albums se font de plus en plus rares en cette fin juin 2018.
On notera tout de même la sortie du second album en 2018 de Bill Baird (dans un style différent de Gone), la chouette BO pour la série d'Arte Au service de la France par la moitié du duo Air, Nicolas Godin, le double album gargantuesque du très hype Kamasi Washington, la dream pop de Gang Gang Dance, ou encore le très bon son pop-rock psyché 60's de Hamish Kilgour ou encore la découverte "chanson" de La Souterraine : Frank Feutré.
C'est presque du côté des musiques électroniques que l'on trouve plus de choses cette semaine avec le nouveau Soulwax, les indéboulonnables The Orb et la découverte du label InFiné : La fraîcheur !
On aura aussi quelques trucs bien chill et bizarres avec notamment le jazz expé du grec Arp ou encore le son électro cheap 80's de Project Pablo ou encore l'ambient de Silent Vigils.
A écouter également : la collaboration entre David Eugene Edwards et Alexander Hacke, le rap de AG of DITC, celui "nouvelle formule très trap" de Freddie Gibbs, le Live des Post-rockers de Oiseaux-Tempête,  et enfin le jazz chaud et bigarré de Emanative.
La sélection de la semaine en détail :
Indie-Pop, Dream pop, Shoegaze, Electro-pop, French Pop, chanson, folk...
Bill Baird - Nightly Never Ending 


Gang Gang Dance - Kazuashita
Frank Feutré - Aquaiens  


Jane Is Beautiful - Elle fend l'eau
Hamish Kilgour – Finklestein 

Rock, Punk, Garage, Noise, krautrock, Post-rock, Stoner...
David Eugene Edwards, Alexander Hacke - Risha
Oiseaux-Tempête - Tarab 
Electro, house, electronica, techno...
Soulwax - Essential
La Fraicheur - Self Fulfilling Prophecy 

The Orb - No Sounds Are Out Of Bounds
Andrea Benini – Drumphilia Vol. 1 


Project Pablo - Come To Canada You Will Like It 
Ambient, expérimental, modern classical...
Silent Vigils – Fieldem 

Arp - Zebra 

Brian Case - Plays Paradise Artificial 
Rap, Hip hop, Beats, chillhop, Abstract, R'n'b...
Freddie Gibbs - Freddie
AG of DITC - The Taste of AMbrosia 
Jazz, world, funk, groove, nu soul, blues...
Kamasi Washington - Heaven and Earth
Nicolas Godin - Au service de la France
Emanative - Earth