Alex Bleeker – Heaven on the Faultline : le bassiste de Real Estate signe un 1er album charmant
Après quelques Ep, Alex Bleeker, bassiste au sein de groupe Californien Real Estate sort son premier album solo dans lequel on se sent tout de suite comme chez soi.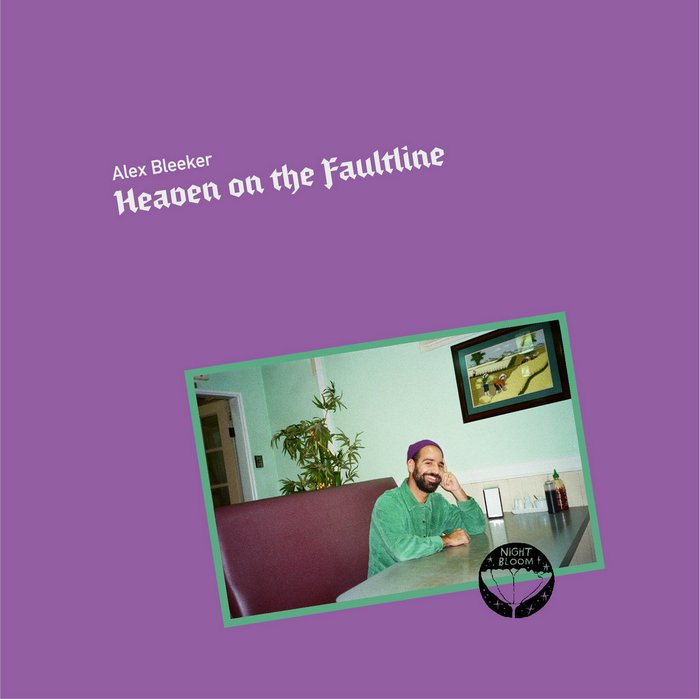 Si on apprécie les albums de Real Estate, alors on appréciera tout autant ce premier album solo d'un de ses membres, Alex Bleeker, d'autant que ce Heaven on the Faultline est une jolie surprise.
Dans un registre assez proche de ce qu'il peut faire habituellement avec son groupe d'origine, le bassiste, guitariste et chanteur déroule 13 titres aux mélodies lo-fi, légères, parfois chatoyants, parfois bucoliques, dans un ensemble qui respire la tranquillité et la douceur malgré des textes qui évoquent les moments assez anxiogènes vécus aux Etats-Unis au cours des mois et des années passées.
Sans jamais être une resucée des musiques de Real Estate, Heaven on the Faultline parvient par moment à faire tout aussi bien qu'avec son groupe dans un style qui évoquera autant The Feelies, Yo La Tengo que Mac Demarco avec notamment ces guitares delay présentes sur la plupart de chansons midtempo pour certaines même assez entrainantes comme l'irrésistible D Plus ou Felty Feel.
❤❤
Alex Bleeker – Heaven on the Faultline
Night Bloom Records - 5 mars 2021 
Please follow and like us: