Les sorties d'albums pop, rock, electro, jazz du 28 avril 2017
Beau programme encore cette semaine avec Gorillaz mais surtout BNQT, Wellbird, Mark Lanegan, Thurston Moore, Osunlade, Ryuichi Sakamoto, Andrew Wasylyk, Sufjan Stevens et Feist.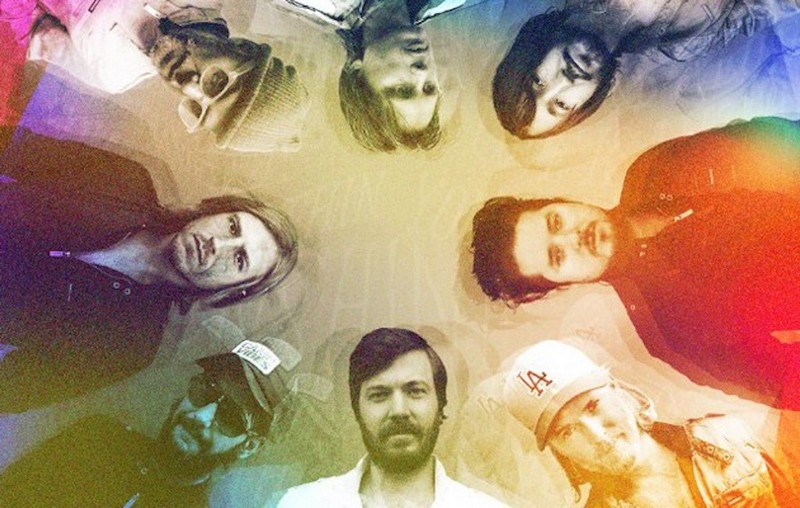 A l'affiche cette semaine...
C'est le nouvel album de Gorillaz qui va sans doute occuper les têtes de gondole ce week-end. N'ayant jamais été un grand fan de ce projet un peu fourre-tout, l'écoute de ce nouvel album ne fera que conforter mon opinion.
Plus intéressante, la musique aux accents 70's du collectif BNQT (qui rassemble Eric Pulido de Midlake, Ben Bridwell de Band Of Horses, Alex Kapranos de Franz Ferdinand, Fran Healy de Travis ainsi que Jason Lytle de Grandaddy) séduit par son côté hétéroclite tout en restant cohérenet. Autre collectif, autre album réussi, celui des français Wellbird (Sammy Decoster, Jim Paillard et Alex Viudes d'Erevan Tusk, Nicolas Puaux de Narrow Terrence) avec un son psyché pop-rock très agréable.
Séduisants aussi sont les paysages sonores dessinés par l'écossais Andrew Wasylyk tout comme ce projet de relecture de l'album Ziggy Stardust de Bowie par le groupe argentin Capsula avec ici une version enregistrée en 2012 à New-York.
En matière d'ambient et de contemporain, pas mal de choses…
Avec, pour commencer, le nouveau Ryuichi Sakamoto, mais aussi le très réussi Rite Of The end du polonais Stefan Wesolowski chez Ici d'ailleurs dans un style plutôt Dark ambient. Assez ardu, le second album solo de Colin Stetson, avec ses boucles étourdissantes nourries par les sonorités graves de son saxophone, est à découvrir malgré tout. Plus reposantes et plus calmes, les musiques contemplatives et néo-classiques de Christoph Berg, les boucles légère de Barry Lynn et le jazz minimaliste de The Incognito Traveller sur BBE Music méritent aussi le détour.
A écouter aussi…
L'excellent album pop de TW Walsh (collaborateur de David Bazan au sein de Pedro the Lion), l'épatant Ep de Cléa Vincent, le rock sombre du Mark Lanegan Band, la country Folk du vieux Willie Nelson, les pop-folk songs de la canadienne Feist, qui fait son retour après 6 ans d'absence, le nouveau Thurston Moore pour rappeler à notre bon souvenir le son de Sonic Youth, le Heavy Metal 80's des texans de Duel, le mélange entre musique africaine et House de Osunlade, la pop mélancolique de Hoan (rééditée sur Fantôme records), la réédition de l'impeccable Loop-Finding-Jazz-Records de Jan Jelinek, l'electro techno parfaite de Cotton Wolf, le rap old school de DJ Format & Abdominal, le rap jazzy super cool de Ol' Burger Beats (en version vocale ou instrumentale), et bien sûr le Live de Sufjan Stevens qui reprend Carrie & Lowell avec pas mal d'électronique. Planant.
A découvrir enfin, les collages expérimentaux de Aaron Dilloway, la pop froide de la suédoise Annika And The Forest, l'electro pop fragile de Elliot Moss, le retour de la pop folk poétique du Japonais Shugo Tokumaru, le piano solo de Manon Clément qui reprend Yann Tiersen, le post-rock de Henon, le doom de A-Sun Amissa et de Kenoma, la compilation electro/beats Organic Symposium du label Highlife Recordings et le jazz de Jimmy Greene, sans oublier la BO et les musiques composées autour du film Félicité.
La sélection de la semaine  en détail :
Indie-Pop, Electro-pop, folk...
Wellbird - Menu
Willie Nelson - God's Problem Child
Orval Carlos Sibelius - Ordre et Progrès distanciés 


Gorillaz - Humanz
Sufjan Stevens - Carrie & Lowell Live


Feist - Pleasure
Sylvan Esso - What Now
BNQT - Volume 1


TW Walsh - Terrible Freedom


Capsula - Dreaming Of The Rise And Fall Of Ziggy Stardust And The Spiders From Mars 


The New Year - Snow
Andrew Wasylyk - Themes for Buildings and Spaces


Los Angeles Police Department - Los Angeles Police Department 


Shugo Tokumaru -  Toss


Annika And The Forest - She
Hoan - Modern Phase


Elliot Moss - Boomerang
Cléa Vincent - Tropi-cléa

Rock, Punk, Garage, Noise, krautrock, Post-rock, Stoner...
Mark Lanegan Band - Gargoyle
Thurston Moore - Rock N Roll Consciousness
Duel - Witchbanger


Kenoma - The Tides Will Prevail


A-Sun Amissa - The Gatherer
Heron - You Are Here Now

Electro, house, tronica, techno...
Osunlade - Pyrography


Cotton Wolf - Life In Analogue


Jan Jelinek - Loop-Finding-Jazz-Records

Ambient, expérimental, néo-classique...
Ryuichi Sakamoto - async 


Aaron Dilloway - The Gag File


Colin Stetson - All This I Do For Glory


College - Shanghai
Stefan Wesolowski - Rite of the End
Manon Clément - The Beauty of Tiersen
Christoph Berg - Conversations
Barry Lynn – Taurus Tapes Vol. I et II
The Incognito Traveller – Ravine

Rap, Hip hop, Beats, Abstract, R'n'b...
Highlife Recordings compilation - Organic Symposium


DJ Format & Abdominal - Still Hungry


Crookram - Butterflies
Ol' Burger Beats - Mind Games

Jazz, world, funk, groove, nu soul...
Kasai Allstars - Around Félicité
Jimmy Greene - Flowers – Beautiful Life, Vol. 2
Please follow and like us: