Les sorties d'albums pop, rock, électro, rap de juillet et août 2017
Chaque semaine, pour les mois de juillet et aout, mise à jour des sorties d'albums pop, rock, electro, rap...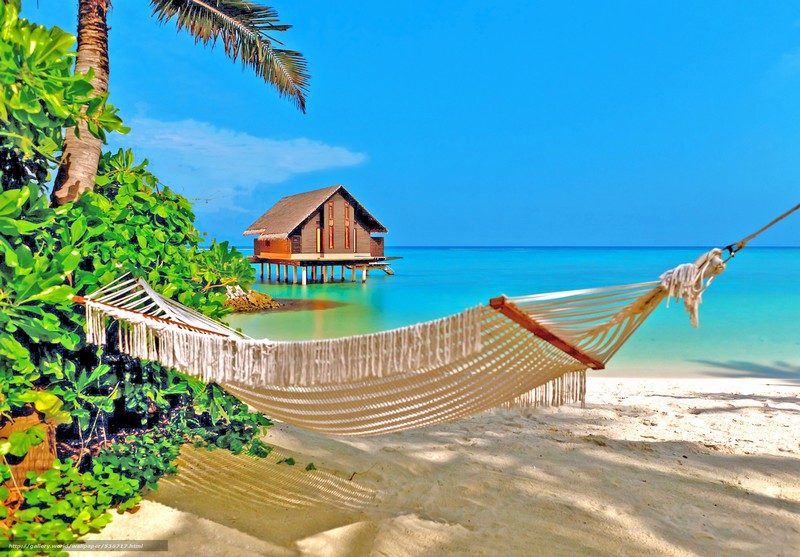 Au programme pour juillet et août, quelques grosses sorties à noter (Lana Del Rey, Arcade Fire, Grizzly Bear…) malgré le calme habituel pour cette période de l'année en matière de sorties discographiques. Mais comme souvent, de petites perles seront à découvrir comme durant le reste de l'année.
Les sorties du 25 août 2017
Apollo Brown & Planet Asia – Anchovies  


Brian Case – Tense Nature 


Elias Dris – Gold In The Ashes 


Superpitcher – The Golden Ravedays 8 


Cloé du Trèfle – Entre l'infime et l'infini 


La Souterraine – telle quelle 


Widowspeak – Expect the Best 


Dieter Von Deurne & The Politics – Dieter Von Deurne & The Politics 


Iron & Wine – Beast Epic 


Walterwarm – Summer Break 


Rafael Anton Irisarri – The Shameless Years 


Portico Quartet – Art in the Age of Automation 


Queens of the Stone Age - Villains
The War on Drugs - A Deeper Understanding
Oh Sees - Orc
EMA - Exile In The Outer Ring
Liars - TFCF
Hype Williams - Rainbow Edition
Turnover - Good Nature
together PANGEA - Bulls and Roosters
Ólafur Arnalds - Eulogy for Evolution 2017
Nicolas Paugam - Boustrophédon
Sylvain Chauveau - Post-Everything
Dieter von Deurne and the Politics - Dieter von Deurne and The Politics
Shock Machine - Shock Machine
Ayo River - Failed State
Joseph Shabason - Aytche 


Tobacco - Ripe & Majestic 


Action Bronson - Blue Chips 7000
Hammock - Mysterium
Ian Hawgood - Chitarre Di Montalbano 

Les sorties du 18 août 2017
Grizzly Bear - Painted Ruins
Dent May - Across the Multiverse


Ghostpoet - Dark Days + Canapés


The Blind Boys of Alabama - Almost Home
King Gizzard & The Lizard Wizard – Sketches of Brunswick East


Kacy & Clayton - The Siren's Song


James Heather - Stories From Far Away On Piano


BIRDS - Everything All At Once
Gold Class - Drum


UNKLE - The Road Pt. 1
Kommode - Analog Dance Music
Lunar Lemur - Gas Sculptures


William Ryan Fritch & Matt Finney - A History, In Boxes


CIKATRI$ - CIKATRI$ MOSTLA 


Boonie Mayfield – Boon Documented, Vol. 3
Hanshiro - New Friends, New Story
Man Duo - Orbit  

Les sorties du 11 août 2017
Omertà - Omertà 


Nadia Sirota - Tessellatum
Milo - Who Told You To Think​?​?​!​!​?​!​?​!​?​!


Jen Cloher - Jen Cloher


Paul Draper - Spooky Action
Guided By Voices - How Do You Spell Heaven 


Suddenly Sunshine - Suddenly Sunshine
Trailer Trash Tracys - Althaea
Blondes - Warmth


Frankie Rose - Cage Tropical
Oneohtrix Point Never - Good Time
Kutmah - TROBBB! 


Work Drugs - Flaunt The Imperfection 


Aesop Rock - Bushwick (Original Motion Picture Soundtrack)
Saib – Bebop 


Martin Hannett - Hannett's Electronic Recordings - Homage To Delia Derbyshire
The Steoples - Six Rocks
Photay - Onism 

Les sorties du 4 août 2017
Girl Ray - Earl Grey 


Nick Cave & Warren Ellis - Wind River OST
Soccer Mommy - Collection  


Warm Digits - Wireless World 


Dirty Art Club - Basement Seance 


The Green Kingdom - The North Wind and the Sun 


Blockhead - Known Unknowns - The Instrumentals 


Soul Of A Nation: Afro-Centric Visions in the Age of Black Power - Underground Jazz, Street Funk & The Roots of Rap 1968-79
Les sorties du 28 juillet 2017
Arcade Fire - Everything Now
Golden Retriever - Rotations


BADBADNOTGOOD - Late Night Tales BADBADNOTGOOD - Late Night Tales


Mappe Of - A Northern Star, A Perfect Stone


Fake Laugh - Fake Laugh
Sontag Shogun - Patterns For Resonant Space
George FitzGerald – Update
Madchild - The Darkest Hour
Sasha - Mixmag Presents: Never Say Never
Carta - The Sand Collector's Dream
Cage The Elephant - Unpeeled
potsu - SILENT DIALOGUE


Off Land - Relics


Ben Gibbard - Bandwagonesque
Music From The Basement Vol. 2

Les sorties du 21 juillet 2017
Tyler, the Creator - Flower Boy
Avey Tare - Eucalyptus
Lana Del Rey - Lust for Life
Cornelius - Mellow Waves
Nine Inch Nails - Add Violence
Childhood - Universal High
Taylor Deupree & Marcus Fischer - Lowlands
Tue Loup - Total musette
The Alchemist - The Good Book, Vol. 2
Les sorties du 14 juillet 2017
Waxahatchee - Out in the Storm


Shabazz Palaces - Quazarz vs. The Jealous Machines 


Mr Jukes - God First
Max Richter - Behind The Counter with Max Richter
William Ryan Fritch - The Sum of its Parts
William Ryan Fritch - The Old Believers (Extended Edition)
Cosmic Analog Ensemble - Les Sourdes Oreilles


Sudan Archives - Sudan Archives


La Souterraine - Super terroir et ruines nouvelles


Go Ask Alice - Perfection is terrible


DJ Tennis - DJ-Kicks 


DJ Cam – Live in Paris
Teenager - Teenager
Eastern Sun – Deep in the Transient


The Jazz Jousters Fifth Element


Feldup - Reconstruction


Anton Kubikov - Whatness 

Les sorties du 7 juillet 2017
Public Service Broadcasting - Every Valley
Oddfellow's Casino - Oh, Sealand
Broken Social Scene - Hug of Thunder
Toro y Moi - Boo Boo
This Is The Kit - Moonshine Freeze
Theo Verney - One Small Piece
The Last Dinosaur - The Nothing
The Doppelgangaz - Dopp Hopp


Mike Cooper - Raft
Andromeda Mega Express Orchestra - Vula
Little Eva - The Locomotion
STRFKR – Vault Vol. 2
Savon Tranchand - Symétrie