Les vétérans de l'afro-jazz, Idris Ackamoor & The Pyramids de retour avec "Shaman!"
Après son grand retour en 2018 avec son groupe de jazz conscient, The Pyramids, le saxophoniste Idris Ackamoor signe un nouvel album là encore très bien.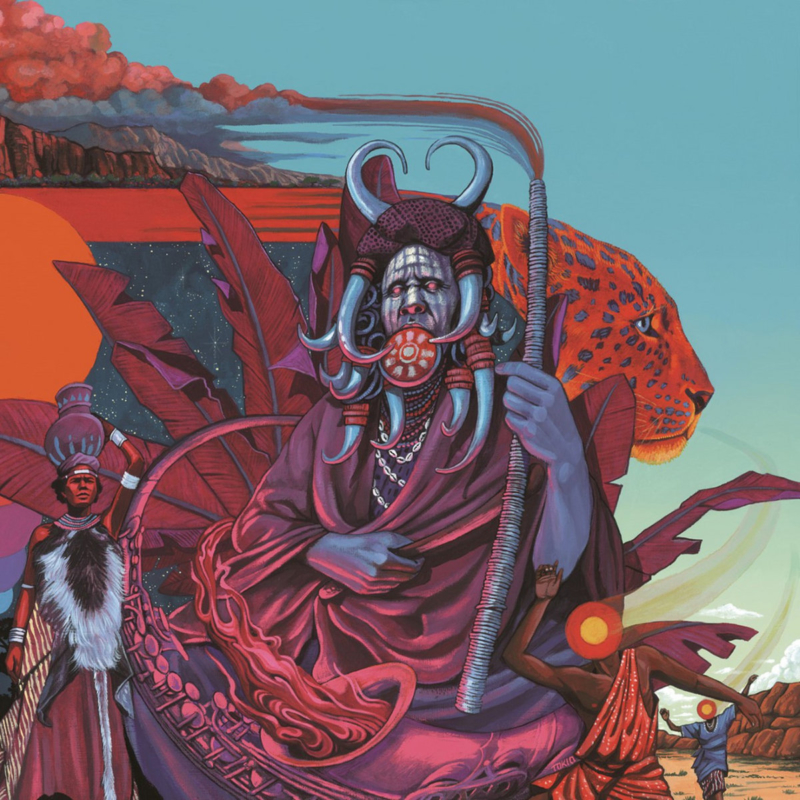 Après avoir régné sur la scène afro-jazz psychédélique entre 1972 et 1977, avec trois albums et quelques concerts mémorables, le groupe The Pyramids, créé autour du saxophoniste Idris Ackamoor faisait son retour en 2016 avec un nouvel album (We Be All Africans) après 40 ans d'inactivité.
Le collectif rassemblé autour de son leader revient en 2020 pour un disque d'afro-jazz produit par Malcolm Catto (The Heliocentrics) proposant des titres aux tonalités parfois free jazz et qui trouvent leurs influences notamment dans le jazz des années 60 et 70.
A noter également le très belle pochette de l'album représentant une peinture de l'artiste japonais Tokio Aoyama.
7/10
Idris Ackamoor & The Pyramids – Shaman!
Label  Strut records
Date de sortie  : 7 août 2020
Please follow and like us: