Les sorties d'albums pop, rock, electro, jazz du 2 juin 2017
Du beat, de la pop etdu groove avec Beach Fossils, Dan Auerbach, alt-J, Aliocha, DBFC, Mux Mool, Has-Lo, Sweet Baboo et bien d'autres !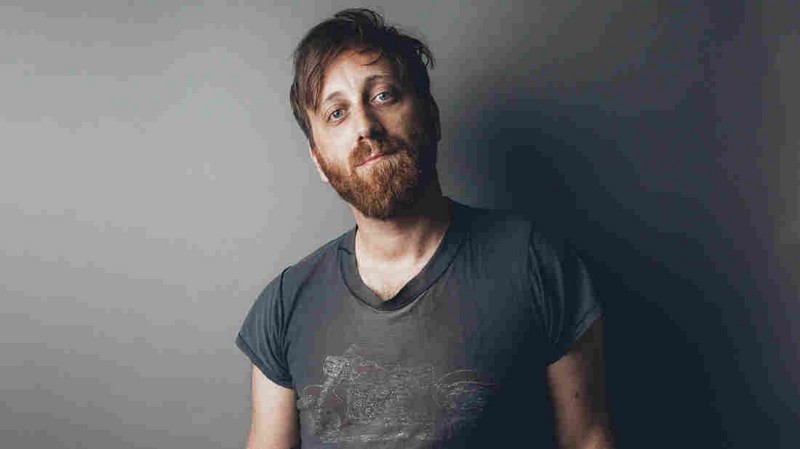 © Alysse Gafkjen
Une fois n'est pas coutume, on commence cette revue avec les albums Rap, Beats, Abstract… car ils sont légion cette semaine, la plupart dans un style chill easy beat. C'est l'été !
Parmi ceux-ci, on trouvera le volume 2 des compilations Boombox éditées par le label Souljazz Records, avec la crème des débuts du rap. Un régal ! Dans les choses plus actuelles, on se régalera notamment de l'album Has-Lo (The Paul Tape) que l'on jurerait sorti du fameux label hip hop des années 90, Solesides. Autre gourmandise, l'abstract électro-beat de Mux Mool (une vraie découverte !), le nouveau Gensu Dean (sur Mello Music Group), mais aussi les moelleuses prods de Le$ et de Fredfades, sans oublier l'abstract-beat archi pépère de L'indécis. Que du bon !
Retour à la pop avec le nouveau Beach Fossils, très sympa mais sans surprise. Plus surprenant, le nouveau alt-J séduit, pour un groupe qui a le mérite de ne jamais tomber dans la routine quitte a parfois décevoir. Autre événement de la semaine, le second album du chanteur guitariste des Black Keys, Dan Auerbach se révèle très agréable, idéal pour une playlist estivale.
Côté frenchies, deux albums importants à découvrir cette semaine : d'une part, le jeune Aliocha et son très accrocheur Eleven Songs By Aliocha et d'autre part, le premier album des Parisiens de DBFC avec un son indie-pop groovy bien dansant.
On pourra aussi écouter cette semaine...
Le nouvel album du vétéran Roger Waters. Un événement puisque l'ex-bassiste de Pink Floyd revient après 25 ans de silence discographique. A ne pas manquer non plus, l'electro-pop sinueuse de l'Israélienne Noga Erez, le style très râpeux et de l'anglais Richard Dawson, le nième album des increvables Saint-Etienne, la dream-pop mélancolique des danois Sleep Party People, le son psyché-pop bariolé de Couleur Dessin, le groove des Français Addictive TV, l'indie-rock 90's d'Ulrika Spacek, la pop minimaliste toujours aussi sympa du Gallois Sweet Baboo, les chansons fantaisistes de Camille, le soul funk groove de Cody ChesnuTT et de Benjamin Booker, le son groove brass band de Lovebrain and Diskotäschchen, le jazz aux accents celtes de James Lindsay, la pop garage fraîche et juvénile de Hot Flash Heat Wave ou encore le style très "Mac Demarco" du jeune Philippin Eyedress.
En matière d'électroniques et dérivés, cette semaine on découvrira la nouvelle sortie du label n5MD, (ghost) avec un album aux accents IDM ou encore Ikonika et son Distractions aux sonorités Dancehall / vaporwave. Et pour finir, Perera Elsewhere avec son très beau All Of This.
La sélection de la semaine  en détail :
Indie-Pop, Dream pop, Shoegaze, Electro-pop, folk...
Beach Fossils - Somersault


Marika Hackman - I'm Not Your Man


Dan Auerbach - Waiting on a Song
alt-J - Relaxer


Roger Waters - Is This the Life We Really Want?
Richard Dawson - Peasant
Noga Erez - Off the Radar


Sleep Party People - Lingering
H Hawkline - I Romanticize
Saint Etienne - Home Counties
Couleur Dessin - Couleur Dessin
Ulrika Spacek - Modern English Decoration


Aliocha - Eleven Songs


Eyedress - Manila Ice


Sweet Baboo - Wild Imagination


Andrew Bird - Bird Songs
DBFC - Jenks


Hot Flash Heat - Wave Soaked

Chanson, French pop...
Camille - OUÏ
Electro, house, electronica, techno...
Ikonika - Distractions


Dauwd - Theory of Colours


Mux Mool - Implied Lines


(ghost) - Everything We Touch Turns To Dust

Ambient, expérimental, néo-classique...
Lovebrain and Diskotäschchen - Lovebrain and Diskotäschchen
Perera Elsewhere - All Of This

Rap, Hip hop, Beats, Abstract, R'n'b...
The Deli - Encounters


BluntOne - Joyful Journey
o k h o - As We Age Under The Porch


L'indécis - Plethoria


Gensu Dean & Wise Intelligent - Game of Death


Has-Lo - The Paul Tape


Soul Jazz Records Presents BOOMBOX 2: Early Independent Hip Hop, Electro and Disco Rap 1979-83
Le$ - Midnight Club
Fredfades - Warmth


Big Wool - Big Wool


Wandl - It's All Good Tho

Jazz, world, funk, groove, nu soul...
Cody ChesnuTT - My Love Divine Degree
Benjamin Booker - Witness
Addictive TV - Orchestra Of Samples


James Lindsay - Strand