Le questionnaire : Apparat / Sascha Ring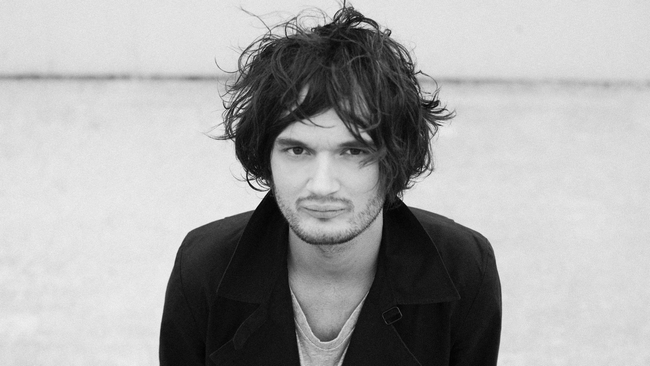 Apparat, de son vrai nom Sascha Ring, est un producteur incontournable de la scène electro allemande depuis quelques années. Auteur de quelques fameux albums sous son propre nom, ("walls", 2007)  il collabore également avec Ellen Allien sur l'excellent "Orchestra of Bubbles",(2006) et s'associe avec Modeselektor sous le nom Moderat pour l'album "Auf Kosten Der Gesundheit" (2002). En 2010, il signe un mix passionnant pour la série Dj-Kicks.
One Year : 1998 - the year i moved to berlin and pretty much started a new life.
One Hero : Steve Reich ? But i read an interview he did for a german electronic music mag and i´m afraid he´s a dick.
One City : I really prefer mountains and lakes. or the pacific ocean.
One Movie : "fear and loathing in las vegas" ? or "le mépris" by Godard. I have bad memory and theres lots of good stuff.
One Book (novel or Comic) : Last good one i read : "Clean team" by Charlie Houston. Not a classic but damn funny.
One Event : Maybe the day i will finally finish my new album?
One Great name of history : Karl Marx
One Memory : There re so many. Maybe when they announced the end of the GDR on tv. and i didnt understand what it ment ?
One Object : 1968 porsche 912
One Food : Sashimi
One Goodness : To shut up from time to time
One Smell : Spring
One Sound : Silence! hah!
One Dream : I decided to write down my dreams a while ago but of course i'm mostly to lazy when i wake up. but i remember a real crazy one i had totally jetlagged when i arrived to mexico city last week. it was my first artist-nightmare ever. fans were chasing me with cameras taking pictures all the time. in the end i fell in a hole and the people just took pictures of me istead of helping me out... i guess thats how life would be life if you were Justin Timberlake;)
One Sport team or Sportsman : I´m not into sports at all.
One Website : Nothing special. I check the german newsite spiegel.de pretty often. I´m trying to spend less time online.
One Band or Singer : Roxy Music / Bryan Ferry. Just because hes so cool.
One Classical Album : it would be by johann sebastian bach
One Netlabel : No idea.
One Wish : The world wasnt completely about money.
Please follow and like us: