Les sorties d'albums pop, rock, electro, jazz du 24 février 2017
Programme gargantuesque pour les amoureux de musique... de toutes les musiques. Alors pas de temps à perdre ! Plongeons immédiatement dans les albums de la semaine.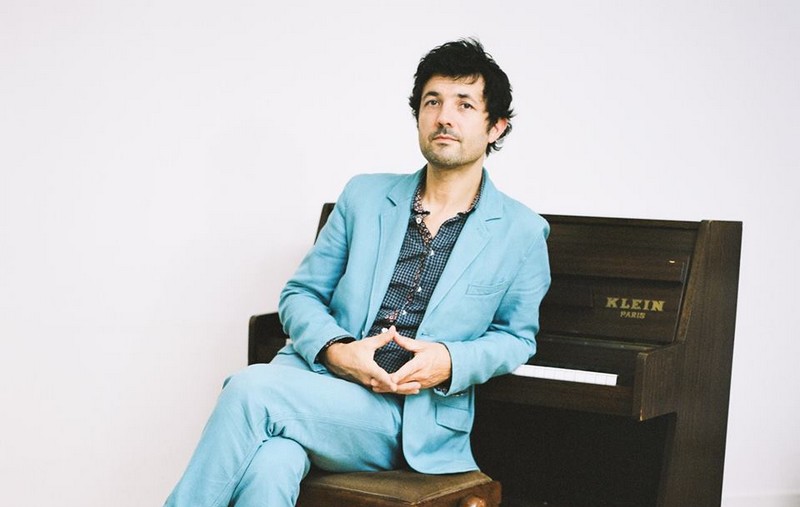 © Frank Loriou
A l'affiche :
On démarre avec nos artistes français dont les albums, cette semaine, sont plus recommandable que jamais. Comme celui par exemple de Rodolphe Burger. La poésie noire et les musiques toujours aussi sinueuses et ambitieuses de l'Alsacien font encore des merveilles sur Good. Autre retour à noter, celui d'Albin de La Simone, avec son album le plus dépouillé à ce jour. Une merveille ! Moins connues mais tout aussi talentueuses, deux filles sont à découvrir ce vendredi : D'une part, Laura Cahen, qui arrive avec un premier album qui pourrait ravir les amoureux de Camélia Jordana ou Emily Loizeau. Et d'autre part Michelle Bades dans un style pop folk lo-fi très original et totalement réjouissant !
Du côté de l'électronique, deux de nos plus fiers représentants hexagonaux sortent chacun un album aujourd'hui : Yuksek et Superpoze. L'un dans une veine plutôt dance-floor, néo-disco, et l'autre dans une veine nettement plus intimiste. Les deux ne sont pas incompatibles et valent plus que le détour !
En pop-rock, énormément de choses à découvrir cette semaine...
On commence avec la pop 60's option "Wall Of Sound" de Shadow Band, on enchaine avec l'indie-pop 90's des Feelies et de Wild Pink, avant d'aller se pencher sur les bizarreries pop de Xiu Xiu, puis de se gaver du psyché-rock énergétique de King Gizzard and the Lizard Wizard, et enfin de goûter à l'inde / post-rock américain assez singulier de Brokeback, au dooom épais de Aseethe, au gros son rock de All Them Witches ou encore à celui de PC Worship, assez barré mais plein de surprises. Et on s'achèvera avec le nouveau Ulan Bator! groupe discret mais majeur de la scène Post-rock française de la fin des années 90.
On revient à un peu de douceur avec l'indie-pop jazzy délicate du duo Bonomo, les compos romantiques de Leif Vollebekk et de Entrance. On pourra découvrir aussi l'album solo superbe de Peter Silberman (chanteur de The Antlers), la pop folk soul de Skyway Man (des potes à Matthew E. White), ou encore la réédition (par le label Tompkins Square) de l'étonnant et génial disque de pop folk lo-fi du canadien Philip Lewin paru en 1975. A ne pas manquer non plus, le solo piano bouleversant de Daigo Hanada et, dans un registre ambient jazz, le très beau et contemplatif LP de Daniel Herskedal.
En groove hip-hop, j'ai retenu évidemment le gros morceau de la semaine, le nouveau Thundercat (Drunk) mais aussi les nouveaux LP de Oddisee et de Karriem Riggins, le hip hop bien cool de East (SZNS) et de Roc Marciano avec son Rosebudd's Revenge.
La sélection de la semaine  en détail :
Indie-Pop, Electro-pop, folk...
Shadow Band - Wilderness Of Love


Dirty Projectors - Dirty Projectors
Modern English – Take Me To The Trees
Michelle Blades - Premature Love Songs


Peter Silberman - Impermanence


Clap Your Hands Say Yeah - The Tourist
Alasdair Roberts - Pangs


Entrance - Book Of Changes


Hippo Campus - Landmark


Leif Vollebekk - Twin Solitude
The Pigeon Detectives - Broken Glances
Wild Pink - Wild Pink


The Feelies - In Between
Justin Carter - The Leaves Fall


Dear Reader - Day Fever


Skyway Man - Seen Comin' from a Might


Philip Lewin - Am I Really Here All Alone?
Rock, Punk, Garage, Noise, krautrock, Post-rock, Stoner...
Los Campesinos! - Sick Scenes
King Gizzard and the Lizard Wizard - Flying Microtonal Banana


Silent Riders - Silent Riders
Xiu Xiu - Forget


The Luyas - Human Voicing
Summer Moon – With You Tonight
All Them Witches – Sleeping Through The War


Brokeback - Illinois River Valley Blues


Aseethe - Hopes of Failure


PC Worship - Buried Wish


Thomas Dybdahl - The Great Plains
Ulan Bator – Stereolith

Ambient, expérimental, néo-classique...
Dag Rosenqvist & Matthew Collings - Hello Darkness
Monolog & Subheim - Conviction
Children of Alice - Children of Alice
Roger Goula - Overview Effect
Daigo Hanada - Ichiru

Electro, house, tronica, techno...
Yuksek - Nous Horizon
Superpoze – For We the Living
MILLIMETRIK - Sour Mash EP 


Occams Laser – Ascension

French Pop, Chanson...
Rodolphe Burger - Good
Albin de la Simone – L'un de nous
Laura Cahen – Nord
Compilation La Souterraine - Paradis Mixte

Rap, Hip hop, Beats, Abstract, R'n'b...
Thundercat – Drunk
Karriem Riggins - The Headnod Suite
Oddisee - The Iceberg


Roc Marciano – Rosebudd's Revenge
East – SZNS
Jazz Spastiks - The Product (Instrumentals)


HashFinger - Elsewhere


Chris Read & Pugs Atomz - Chocolate Milk

Jazz, world, funk, groove, nu soul...
Transeo - Mixcity
Bonomo - Phases
Daniel Herskedal - The Roc


Laurent Coulondre Trio - Schizophrenia