Les sorties d'albums pop, rock, electro, jazz du 31 mars 2017
Le retour de Jamiroquai, mais aussi Julia Holter, The Madcaps, Chaz Bundick, Hauschka,  Toog, Camille Bénâtre, Freddie Gibbs, de Calm, Daprinski, Aimee Mann...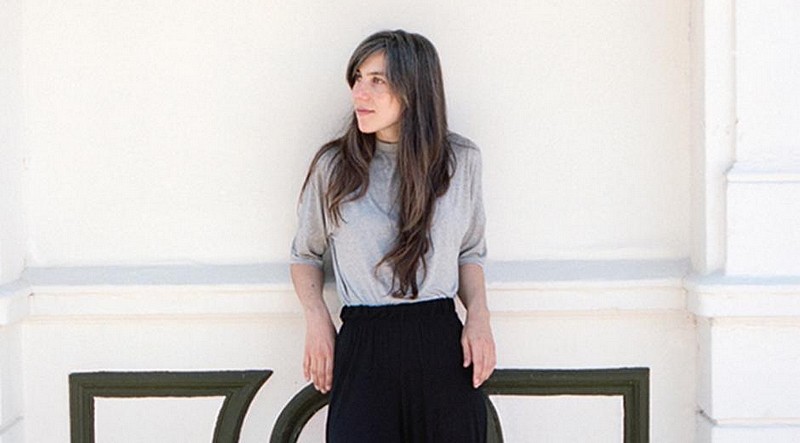 A l'affiche :
Cette semaine, je mets en haut de l'affiche : le rock garage cuivré de Madcaps, l'album Live de Julia Holter, le groove 70's impeccable de Chaz Bundick (aka Toro Y Moi), les ambiances Folk US 70's de Aimee Mann, le piano toujours aussi bien préparé de Hauschka, le Français Toog (Gilles Weinzaepflen) avec son mélange  piano + fields recondings très beau, très poétique, la french pop du groupe De Calm et enfin les chansons mélancoliques de garçons délicats que sont Camille Bénâtre et Daprinski.
On n'oublie pas non plus...
Le surf rock nerveux de The Buttertones, le rap costaud de Freddie Gibbs, le retour de Jamiroquai , l'afro-disco de Voilaaa, le rock lourd de Pontiak, le jazz impeccable de The Lloyd McNeill Quartet, la très belle compilation Soul Groove 60's Eccentric Soul: The Saadia Label, le beat electo hip hop de l'excellent beatmaker glue70, les chansons drôles et absurdes de Stéphane Massy sous le nom MASSY INC, l'ambient piano céleste de Clem Leek, les remixes parfaits pour l'album de Max Cooper, la House music poétique de Geotic, la dream pop nébuleuse des Canadiens You'll Never Get to Heaven, l'ambient music atmosphérique de Billow Observatory, le solo piano jazz et mélancolique de Tigran Hamasyan et les reprises de standards de la chanson américaine par Bob Dylan.
La sélection de la semaine  en détail :
Indie-Pop, Electro-pop, folk...
Aimee Mann - Mental Illness
Goldfrapp - Silver
Bob Dylan - Triplicate
Julia Holter - In the Same Room
R.F. Shannon - Jaguar Palace
Sneaks - It's a Myth
Bertrand Burgalat – Drôles d'oiseaux et autres musiques de films
You'll Never Get to Heaven - Images

Rock, Punk, Garage, Noise, krautrock, Post-rock, Stoner...
Tall Ships - Impressions
Chaz Bundick Meets The Mattson 2 - Star Stuff


Wire - Silver/Lead
The Buttertones - Gravedigging
Miraculous Mule - Two Tonne Testimony


Pontiak - Dialectic of Ignorance


The Madcaps - Slow Down

Electro, house, tronica, techno...
Calibre - The Deep
Max Cooper - Emergence Remixed
Geotic - Abysma


Secret of Elements - Monumentum
Ambient, expérimental, néo-classique...
Saltland - A Common Truth


Hauschka - What If


Billow Observatory - II: Plains/Patterns


Clem Leek - America


Toog - The Prepared Public

Rap, Hip hop, Beats, Abstract, R'n'b...
Freddie Gibbs - You Only Live 2wice
glue70 - Light Floor

Jazz, world, funk, groove, nu soul...
Homeboy Sandman - Veins


Tigran Hamasyan - An Ancient Observer
Jamiroquai - Automaton
The Lloyd McNeill Quartet - Washington Suite
Voilaaa - Des promesses


Christian Scott aTunde Adjuah – Ruler Rebel


Compilation Eccentric Soul: The Saadia Label

French pop, Chanson...
Daprinski - Chorégraphies de l'ordinaire
MASSY Inc. - 3349


Gu's Musics – Happening 


De Calm - Disparue Juliette
Mendelson - Sciences Politiques
Camille Bénâtre - Îlot De Consolation

Please follow and like us: