Belle and Sebastian – Late Developers
Plus de 25 ans après If You're Feeling Sinister, Belle and Sebastian est toujours là et confirme le regain de forme et d'inspiration ressenti à travers A Bit of Previous paru en mai 2022.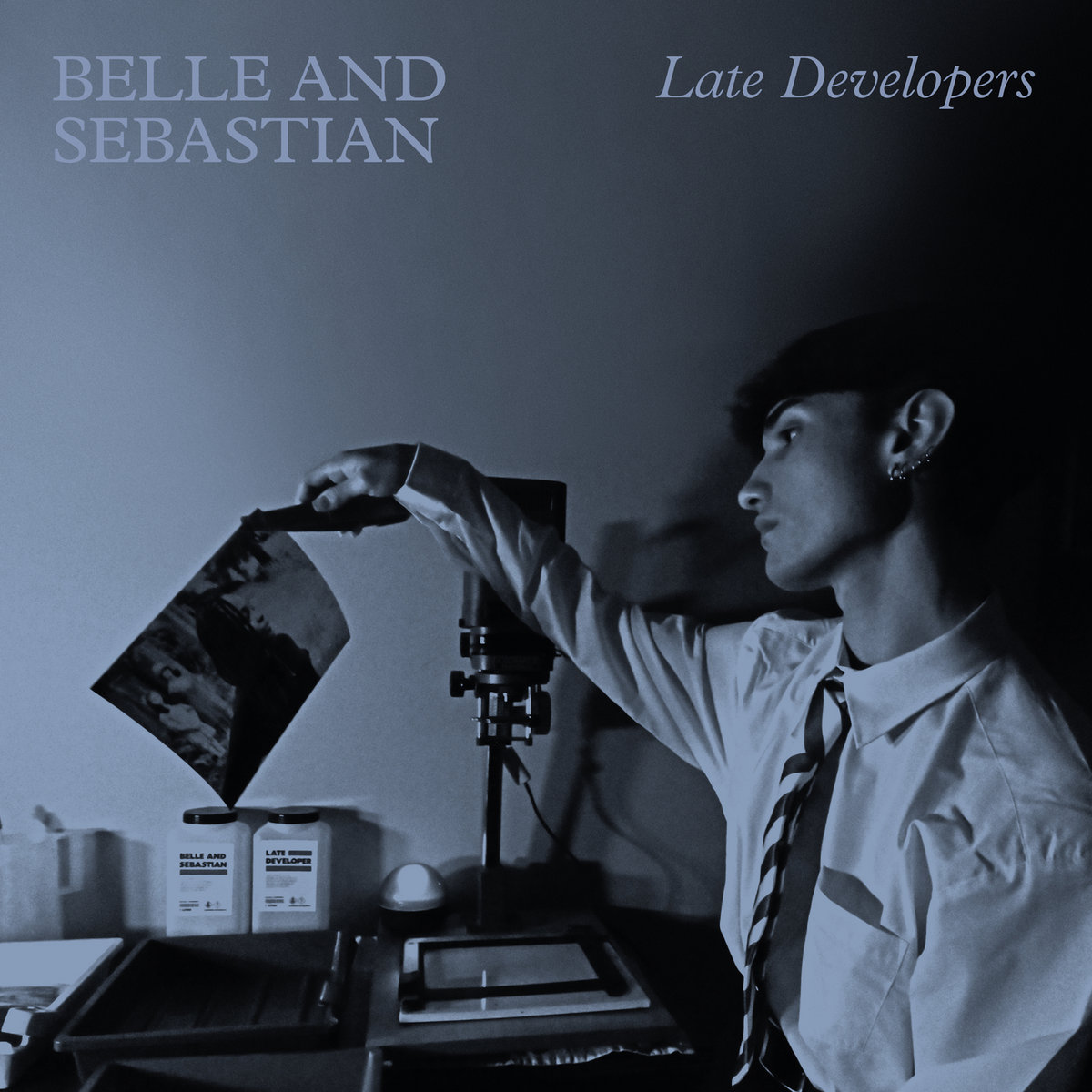 Les fans de Belle and Sebastian qui restent bloqués aux années 90, celles des merveilleux If You're Feeling Sinister ou The Boy with the Arab Strap risquent encore une fois d'être un peu déçu à l'écoute du nouvel album "surprise" de Belle and Sebastian.
Non pas que ce dernier se situe aux antipodes de ce que le groupe de Stuart Murdoch a pu faire au cours des premières années, mais il confirme, si besoin était, que le groupe est passé à autre chose depuis bien longtemps sans pour autant renier ce qui a fait leur force au cours des décennies passées.
Dans la lignée de A Bit of Previous (2022), Late Developers montre que Belle and Sebastian a encore des mélodies et des refrains enchanteurs à revendre.
Si l'on restera éternellement nostalgique de chansons fragiles comme The Stars Of Track And Field, Seeing Other People, The Fox In The Snow, reconnaissons que je groupe a su évoluer et avancer tranquillement en dépit du fait que le groupe soit retombé dans un forme d'indifférence.
On leur pardonnera volontiers donc l'envie de se trouver une petite place dans les charts avec le single I Don't Know What You See In Me ou Do You Follow?, car pour le reste, Belle and Sebastian reste en 2022 un groupe d'indie pop qui mérite le détour.
❤❤
(Matador/Wagram) - 13 janbier 2023
Please follow and like us: