Les sorties d'albums pop, rock, electro, rap, jazz du 17 mai 2018
Dans la playlist de la semaine : Ray LaMontagne, Cocktail Bananas, Michael Rault, Courtney Barnett, Ryley Walker, Mary Lattimore, sans oublier Sex Judas feat. Ricky !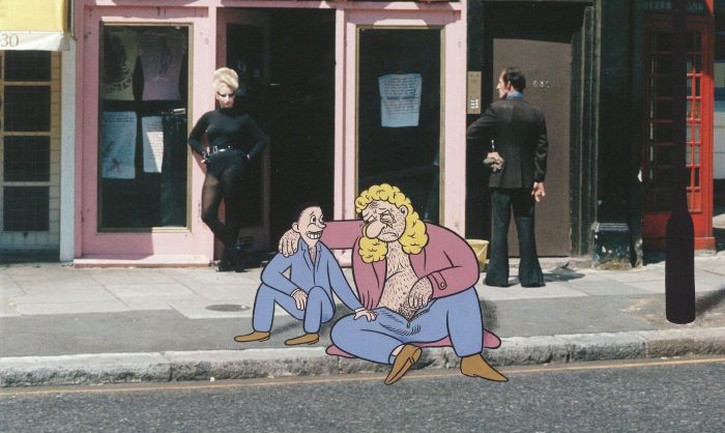 Au programme cette semaine :
Le retour du corbeau John Maus, le super groupe Bordelais Cocktail Bananas, l'indie rock de Courtney Barnett et de Parquet Courts, le second album du toujours passionnant guitariste Ryley Walker, le charme pop folk de Matt Costa et Ray LaMontagne, l'ambient techno sombre de l'allemand Gas (Wolfgang Voigt), la pop lente et romantique de TT (télérama aime beaucoup !) le très beau DJ-Kicks de Forest Swords, le retour de la harpiste Mary Lattimore dans un style poche de celui de Colleen, les breakbeats de Skee Mask, la pop Beatlesienne du brillant canadien Michael Rault, la poptronica de l'islandais Örvar Smárason, l'étonnant projet autour de Jean-Luc Godard initié par Soundwalk Collective, le disco funky de Sex Judas feat. Ricky, le folktronica de Melodium, les chansons pop folk espiègles de Bess of Bedlam (musicienne au sein de Odessey & Oracle), la soul pop 70's de Mamas Gun, et pour finir l'ambient très relaxante de Halftribe.




La sélection de la semaine en détail :
Indie-Pop, Dream pop, Shoegaze, Electro-pop, French Pop, folk...
John Maus - Addendum
Michael Rault - It's A New Day Tonight 


Matt Holubowsky - Solitudes
Ray LaMontagne - Part of the Light
Bess of Bedlam - Folly Tales


Matt Costa - Santa Rosa Fangs 


Charles Watson - Now That I'm a River 


Cocktail Bananas – Treasure Box 


melodium – folk songs

Rock, Punk, Garage, Noise, krautrock, Post-rock, Stoner...
Courtney Barnett - Tell Me How You Really Feel 


Parquet Courts - Wide Awake!
Stephen Malkmus and the Jicks - Sparkle Hard
Ryley Walker - Deafman Glance
Modern Studies - Welcome Strangers
Jamie Gallienne - Under The radar
Electro, house, electronica, techno...
Gas - Rausch


Skee Mask - Compro 


DJ-Kicks : Forest Swords 


Örvar Smárason - Light Is Liquid

Ambient, expérimental, modern classical...
Mary Lattimore - Hundreds of Days 


Soundwalk Collective – What We Leave Behind - Jean-Luc Godard Archives
Silk Demon - The Embrace Between The Circus And The Sky


Halftribe - For The Summer, Or Forever

Rap, Hip hop, Beats, chillhop, Abstract, R'n'b...
TT - LoveLaws
Jazz, world, funk, groove, nu soul, blues...
Sex Judas feat. Ricky - Go Down Judas 

Please follow and like us: