Les sorties d'albums pop, rock, electro, jazz du 19 mai 2017
Dans le panier de la ménagère cette semaine : Aldous Harding, Bertrand Burgalat, Jane Weaver, Train Fantôme, Jane Weaver, Jlin, Panthurr, Christopher Willits, Polo & Pan, Snoop Dog...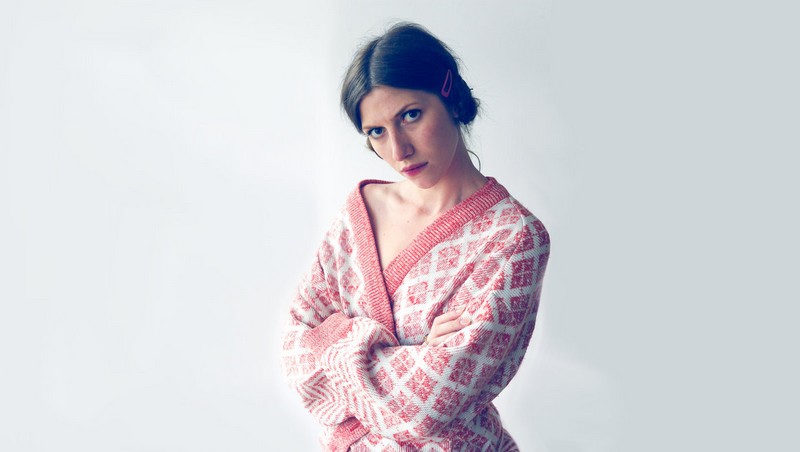 Cette semaine, à découvrir…
le nouvel album de l'impeccable Bertrand Burgalat (Les choses qu'on ne peut dire à personne), le second album de la déjà moins jeune mais toujours passionnante Aldous Harding, la kraut-pop réjouissante de l'anglaise Jane Weaver, l'étonnant et énigmatique duo Train Fantôme et leur album pop minimaliste enregistré au bord de la mer au Manémeur (Quiberon). Encore un belle découverte de la Souterraine !
A écouter aussi…
les collages électroniques, tribaux et poétiques de Jlin, le rock sensible de Do Make Say Think, l'indie-rock énergique de Wavves, la mélancolie de Thorunn Egilsdottir et de son groupe When 'Airy Met Fairy, le rock très rugueux de The Cubical et de Adam and the Madams, le Dj Kicks soigné de Michael Mayer, l'indie-pop délicate et charmeuse de Those Unfortunates, Db Talan et Alex G, l'electro-pop de !!!, les collages façon The Avalanches, groovy et très chauds de Panthurr, la techno froide de T.Raumschmiere, les rythmes africains de Oumou Sangaré, les rythmes chaloupés tendance bossa nova du duo frenchy Polo & Pan (ça sent l'été !), sans oublier le nouveau Snoop Dog, lui aussi taillé pour l'été !
Et pour finir, quelques douceurs ambient relaxantes aux vastes paysages sonores avec Christopher Willits, The Daydream Club, Ian Hawgood, James Places, Jonny Nash & Suzanne Kraft.
Bonne semaine !
La sélection de la semaine  en détail :
Indie-Pop, Dream pop, Shoegaze, Electro-pop, folk...
Land of Talk - Life After Youth

The Mountain Goats - Goths

Bertrand Burgalat - Les choses qu'on ne peut dire à personne
When 'Airy Met Fairy - Glow
Jane Weaver - Modern Kosmology

Nick Hakim - Green Twins

Aldous Harding - Party
Daniel Romano - Modern Pressure
Those Unfortunates - Nothing Isn't Beautiful

(Sandy) Alex G - Rocket
!!! - Shake the Shudder
Deb Talan - Lucky Girl
Chansonn, French pop....
Benjamin Biolay - Volver
Polo & Pan - Caravelle
Train Fantôme - Manémeur

Rock, Punk, Garage, Noise, krautrock, Post-rock, Stoner...
Do Make Say Think - Stubborn Persistent Illusions

Wavves - You're Welcome

The Cubical - Blood Moon
Adam and the Madams - Almost

Dream Machine - The Illusion
Electro, house, electronica, techno...
Jlin - Black Origami

T.Raumschmiere - Heimat


Michael Mayer - DJ-Kicks

Aphant - Another Other
Ambient, expérimental, néo-classique...
Jonny Nash / Suzanne Kraft - Passive Aggressive 

Last Days - Seafaring 

Christopher Willits - Horizon
The Daydream Club - Ambient Project // Sound Asleep

Ian Hawgood et Wil Bolton - Transparencies

James Place - Voices Bloom
Rap, Hip hop, Beats, Abstract, R'n'b...
Snoop Dogg - Neva Left
Panthurr - Adventures, Vol. 1
Jazz, world, funk, groove, nu soul...
Oumou Sangaré - Mogoya
Please follow and like us: