Les sorties d'albums pop, rock, electro, rap, du 23 juin 2017
Juste avant d'attaquer sérieusement les deux mois d'été, voici l'avant-dernière revue de la saison avec encore une bonne poignée d'albums à découvrir.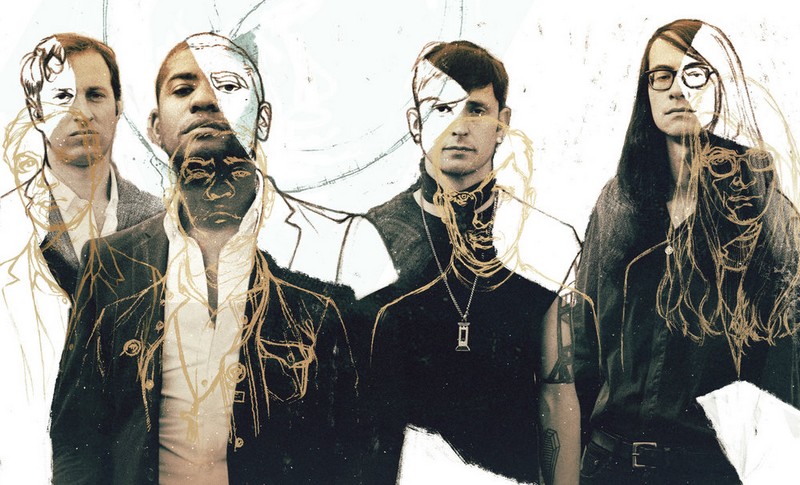 On débute avec Algiers, ce groupe au style inclassable qui mélange rock, soul et plus encore dans un album ébouriffant. On reste éveillé avec la nouvelle livraison des King Gizzard and the Lizard Wizard. Les Australiens n'ont toujours pas levé le pied et c'est tant mieux. On fête les 20 ans de OK Computer, l'album qui a fait passer Radiohead dans une autre dimension et que l'on écoute avec encore quelques frissons le long de l'échine. Il reparait pour l'occasion en version double album avec trois inédits.
On écoutera aussi cette semaine :
Les reprises de Vashti Bunyan par Mutual Benefit, le rock des Suisses Adieu Gary Cooper qui nous ramènent notamment au Bashung des années 80, l'electro un peu chill et très groovy avec le nouveau EP du français Sorg.
Du groove encore avec Poolside, mais aussi de l'electronica avec Specta Ciera & Arbee, la dernière sortie ChezKitokat et aussi un peu de chillhop avec Sleepdealer et Moth Equals ; sans oublier la très belle BO aux accents electro techno de la série Halt and Catch Fire signée Paul Haslinger, et le retour de UNKLE, le projet de James Lavelle qui renait de ses cendres.
Quelques douceurs pour finir avec les folk-songs de Bedouine, l'ambient trip-hop de Laurel Halo et de LTO, le jazz de Electric Vocuhila et l'ambient de The Greatest Hoax sur le label Serein.
La sélection de la semaine  en détail :
Indie-Pop, Dream pop, Shoegaze, Electro-pop, folk...
Mutual Benefit - Just Another Diamond Day
Bedouine - Bedouine
Rock, Punk, Garage, Noise, krautrock, Post-rock, Stoner...
Algiers - The Underside of Power
King Gizzard and the Lizard Wizard - Murder of the Universe


Radiohead - OK Computer OKNOTOK 1997 2017
Adieu Gary Cooper - Outsiders


Traditional Monsters - Push The Panic Button
Electro, house, electronica, techno...
Laurel Halo - Dust
Sorg - Push


Unkle - The Road: Part I
Paul Haslinger – Halt and Catch Fire Original OST


Specta Ciera & Arbee - Plus Que EP

Ambient, expérimental, néo-classique...
LTO - Storybook


The Greatest Hoax - Expiration Compositions

Rap, Hip hop, Beats, Abstract, R'n'b...
Sleepdealer - oasa


Moth Equals - Honey Trap

Jazz, world, funk, groove, nu soul...
Poolside - Heat


Electric Vocuhila - Kombino Splinto
Please follow and like us: