The Library Archive 2 – More Funk, Jazz, Beats and Soundtracks from the Archives of Cavendish Music
Les  deux DJs Mr Thing et Chris Read sont retournés dans les caves voutées du prestigieux label anglais Cavendish Music pour aller dénicher 30 nouvelles pépites de Library music des années 60 et 70.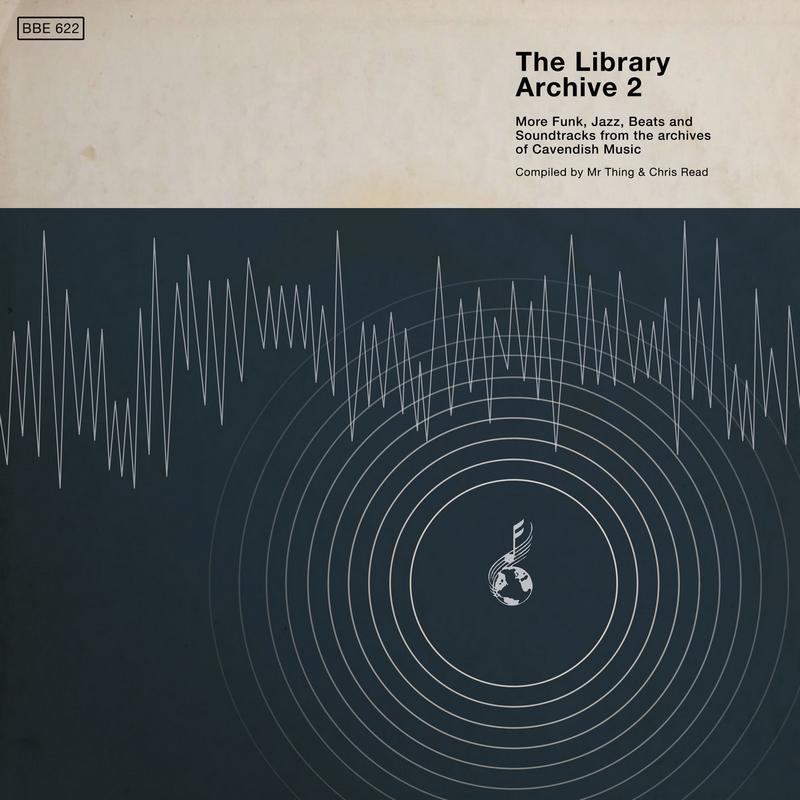 La crème de la Library music anglaise des années 60/70 une fois encore compilée par l'entremise du label anglais BBE Music et des deux DJs Mr Thing et Chris Read (de 'l'indispensable site WhoSampled) qui sont allés fouiner dans les archives de Cavendish Music, le label Numéro 1 en matière de Library Music de l'autre côté de la Manche.
Un label fondée en 1937 sous le nom de Boosey & Hawkes qui a fourni des tas de bandes son pour des émissions de télévision britannique  telles que The Sweeney et The Professionals, ainsi qu'une foule de longs métrages.
Au programme : jerks électroniques, funk, groove psychédélique, jazz et rythmes endiablées ! 62 minutes de pur plaisir avec ces 30 titres qui font suite à une première compilation de morceaux rares parue en 2017 sur BBE Music.
❤❤❤
BBE Music - septembre 2022
Please follow and like us: