"The Pet Parade", les nouvelles pépites folk-rock US de Fruit Bats
Avec The Pet Parade,  Eric D. Johnson et son groupe Fruit Bats nous offrent une collection de ballades splendides. Un disque à ne surtout pas manquer.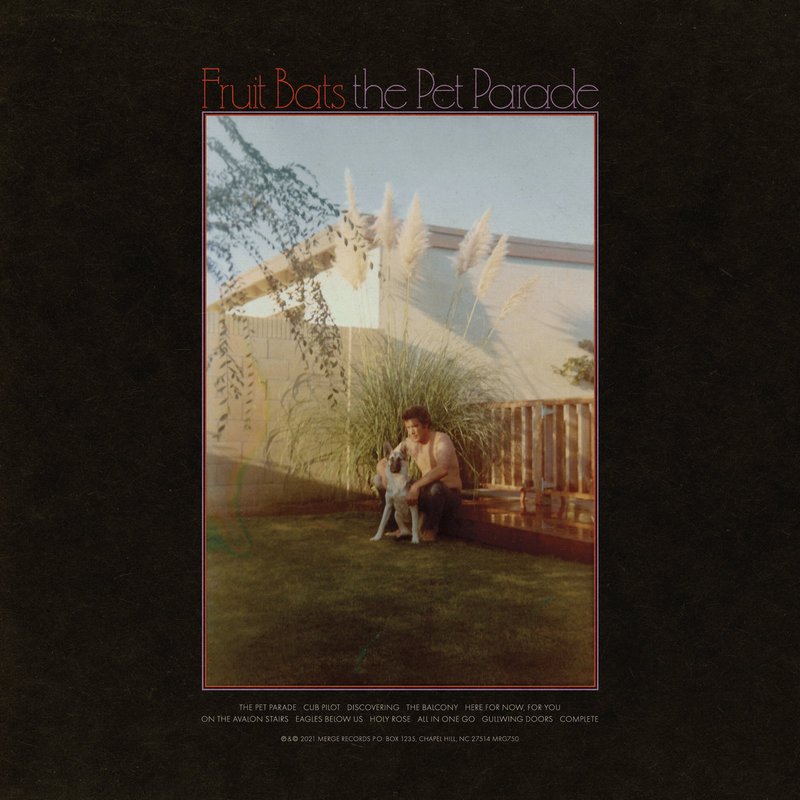 Un des meilleurs outsiders en matière de musique pop rock américaine, c'est Fruit Bats ! Le projet mené par Eric D. Johnson (qui collabore au sein de Bonny Light Horseman) fait son retour avec The Pet Parade, un neuvième album pour lequel les musiciens du groupe ont dû enregistrer séparément... mais en tout cas ça ne s'entend pas.
The Pet Parade est un album rempli de chansons très immédiates, mélancoliques (Cub Pilote) mais aussi entrainantes (The Balcony, Eagles Below Us), dans un ensemble très réussi, très varié qui dégage par moment des tonalités americana, des accents californiens assez marqués, comme une rencontre entre Neil Young et The War on Drugs.
Après un Gold Past Life, (2019) plus léger, ce nouvel album aux chansons faciles, mais très bien écrites et arrangées (piano, chœurs, harmonica, violon...) montre une fois encore tout l'étendue du registre de ce talentueux songwriter et de son groupe.
❤❤❤
Fruit Bats – The Pet Parade
Merge Records / Modulor - 12 mars 2021
Please follow and like us: