Weyes Blood – And In The Darkness, Hearts Aglow
Weyes Blood ne réitèrera pas l'exploit de Titanic Rising (2019) avec And In The Darkness, Hearts Aglow qui reste malgré tout un album de haute tenue.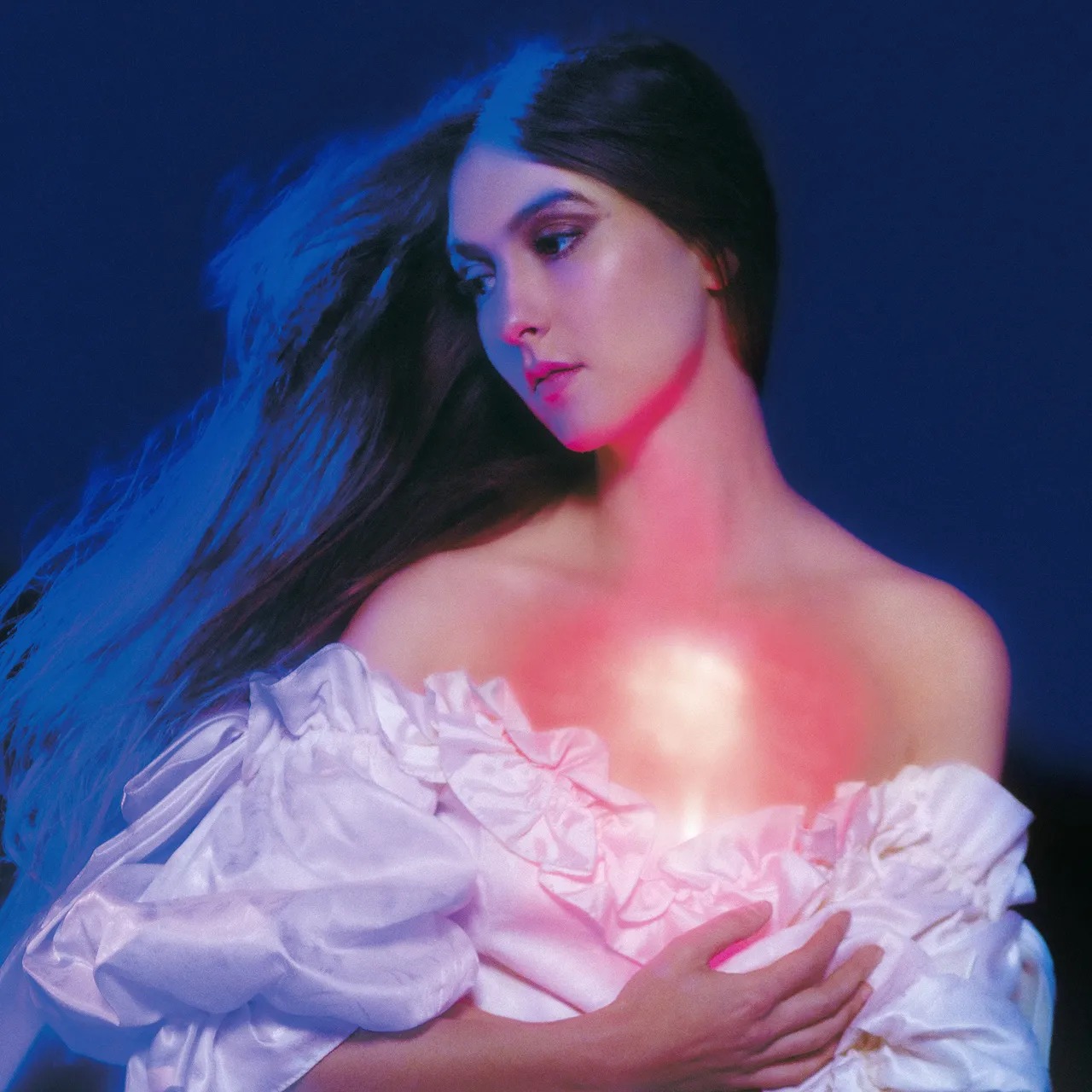 C'était l'album le plus attendu de cette fin d'année. Après les deux merveilles que sont Front Row Seat to Earth (2016) et surtout Titanic Rising (2019), Natalie Mering / Weyes Blood poursuit son aventure musicale en cinémascope.
Sans réelle nouveauté par rapport au précédent mais avec toujours autant d'élégance, And In The Darkness, Hearts Aglow montre encore une fois une artiste maitrisant parfaitement son art avec des chansons bénéficiant d'arrangements et d'une production haut de gamme.
Toutefois, j'avoue avait été moins séduit par ce dernier que par les deux précédents qui contenaient des chansons dignes des meilleurs shows de variété américaine des années 70 et que l'on ne retrouve pas ici, sauf à de rares exceptions comme The Worst is Done, par exemple.
L'album est beau, soigné mais moins immédiat, moins facile sans doute aussi que le précédent. J'avoue m'être un peu ennuyé par moment  sans doute à cause de morceaux un poil trop longs.
Semi-déception donc pour cet album de la part d'une artiste qui avait placé, il faut bien le dire, le curseur très haut en 2019.
❤❤
Weyes Blood –  And In The Darkness, Hearts Aglow
Sub pop - 18 novembre 2022
Please follow and like us: