Les sorties d'albums pop, rock, electro, rap, jazz du 8 juin 2018
A l'affiche de la Playlist :  Shawn Lee, Kadhja Bonet , Gruff Rhys, Jonathan Bree, Dave Evans, M Ward, Kiefer, Ian Hawgood...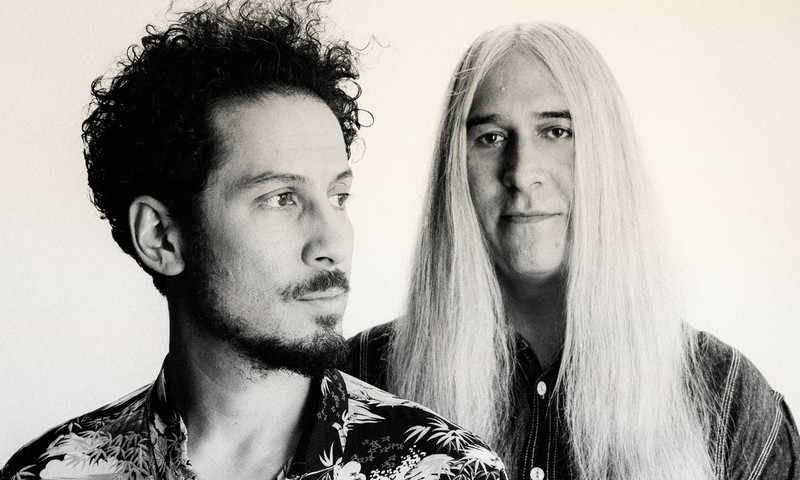 En tête de gondole :
Deux Shawn Lee pour le prix d'un cette semaine : d'abord en duo avec Andy Platts au sein de AM Waves avec ses sonorités Soft rock West Coast, et ensuit avec The Soul Surfers pour un album de psyché funk beats très cool.
Mais la star de la semaine, c'est bien entendu Kadhja Bonet de retour avec son nouvel album. Après la découverte de 2016, la Californienne confirme son talent et surtout l'originalité de son style.
On reste avec les filles : Lily Allen et Jorja Smith qui nous offrent deux disques très sensuels cette semaine.
Un vieux de la vieille que l'on adore : Gruff Rhys qui s'offre un orchestre à cordes pour son nouvel album très classe ! Rock encore avec Flasher et le très bon Constant Image et avec les normands de Salvation Prayer et leurs effluves psychédéliques très agréables.
A écouter aussi :
La pop lente et romantique de Jonathan Bree, le style pop 80's éthéré de Laura Jean et de Virginia Wing, la fraîcheur Made In France de Moodoid et de Lafilledelacote, le folk rétro très chouette de Dave Evans, l'album surprise du toujours impeccable M Ward, les ambiances froides et new age de Hilary Woods.
En jazz groove, on signalera chez Stones Throw le moelleux Happysad de Kiefer, le nouveau projet très soul jazz de Adrian Younge : The Midnight Hour, le retour du rappeur beatmaket toujours passionnant Busdriver, le nouveau Get well Soon, le son pop rock très léger et concluant de River Whyless, la country folk attachante de Erin Rae, le jazz velouté de Nicolas Moreaux, ou encore l'indie classique mais agréable de Snail Mail et bien sûr l'ambient subtile de Ian Hawgood.
La sélection de la semaine en détail :
Indie-Pop, Dream pop, Shoegaze, Electro-pop, French Pop, chanson, folk...
AM Waves – Young Gun Silver Fox
Lily Allen - No Shame
Snail Mail - Lush
Virginia Wing - Ecstatic Arrow 


Jonathan Bree - Sleepwalking 


Laura Jean - Devotion 


Lafilledelacote - Le Deuxième Soir Non Plus
Dave Evans – The Words In Between 


Hilary Woods – Colt 


Shawn Lee and The Soul Surfers - Shawn Lee and The Soul Surfers 


Get Well Soon - The Horror
Moodoid - Cité Champagne
M. Ward - What a Wonderful Industry
Erin Rae - Putting on Airs


River Whyless - Kindness, A Rebel 

Rock, Punk, Garage, Noise, krautrock, Post-rock, Stoner...
Salvation Prayer – You Said Strange 


Gruff Rhys - Babelsberg
Flasher - Constant Image 

Ambient, expérimental, modern classical...
Ian Hawgood – 光 

Rap, Hip hop, Beats, chillhop, Abstract, R'n'b...
Jorja Smith - Lost & Found
Kadhja Bonet - Childqueen 


Busdriver - electricity is on our side 

Jazz, world, funk, groove, nu soul, blues...
Kiefer – Happysad 


The Midnight Hour - The Midnight Hour 


Nicolas Moreaux - Far Horizons
Al Doum & The Faryds - Spirit Rejoin 

Please follow and like us: